The other day, our friend Susan took us to the highest sky bar in the city. The timing was perfect as a spring rain had just washed away all the unclearness. Through the French windows extended the stunning city night scene, thousands of lights breathed in rhythm beneath us, just like a vast galaxy. Susan allowed me several minutes to get lost in my mind and just stare at the view before bringing me back to attention. She showed me a video clip sent from her nieces who's currently studying in Tokyo, in which breathtaking cheery flowers block the sky overhead, creating their own pink galaxy. Our mutual favoritism toward Tokyo has us reminiscing about our annual Tokyo Sakura viewing trip, which has been suspended for 2 consecutive years.
One of the discussion topics that night was what makes a place special. I told Susan that it was not just because of the overwhelming Sakura that I fell in love with the city, but also the friendly and energetic people I encountered. It's in Nakamegura where I was appreciating the blooming Sakura that I spotted a bunch of skateboarders doing tricks. Their oversized outfits, smooth jumping, and the big smiles whenever they tried new techniques and landed successfully made me aim my camera toward them. They noticed my curiosities and showed peace sign gestures after they tried more jumping and twisting. "You like skateboarding?" One of them slid towards me and asked. "I do. But I am just a beginner, still trying my best not to fall and get embarrassed." They laughed at my self-deprecating jokes. "Try it on." He encouraged me to step on his board. I slid forward a few meters and stopped by jumping off clumsily. They applauded and cheered for me. "Hey, dude, you did a good job!" I could feel my face blushing. They encouraged me to step on again and taught me some easy tricks. Time has washed their names from my memory, but the acceptance and genuine sharing always pops into my mind, like the breathing stars in the night sky.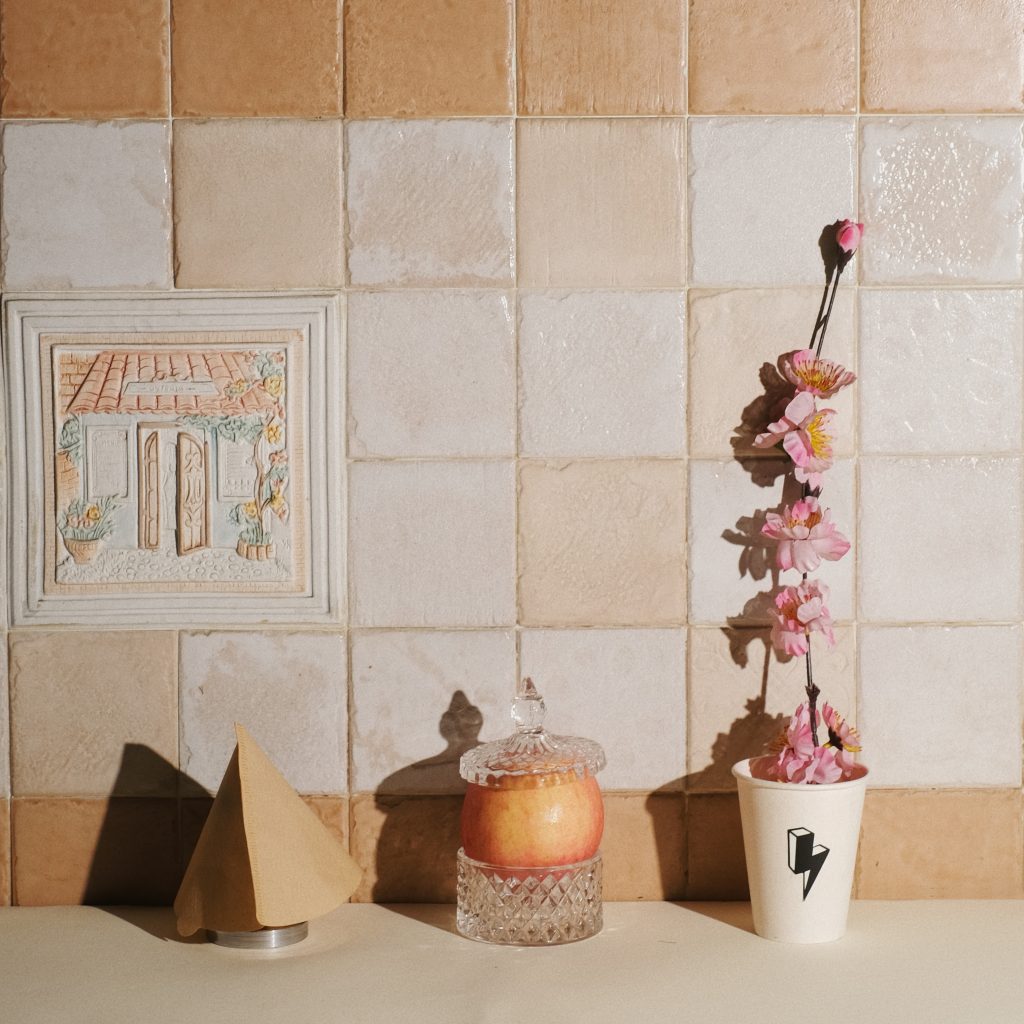 Before the meeting with Susan, I had just come back from Wan Ning, an avid surfing spot. A young guy who served us beers at a beach pub was friendly and energetic. He often picked up a game of beach rugby and called on his peers to play on the beach when the customer rush had slowed. His smiles were infectious. 'Wanna join us?' he saw us staring at them. He told us that he had studied deontology but took several gap years in Wan Ning to acquire the skill of surfing. He took the bartender job as a hobby to meet new friends and explore the diverse land. He recommended his favorite coffee shops, which we end up visiting for two afternoons. He shared with us where the perfect surfing spot is and from whom we could learn to surf. His local know-how only strengthened our love of the beach city. I vividly remember before leaving the sea, carrying the long surfboard in one hand, I turned back and saw the vast green sea splashed with dashes of blinding golden light reflected from the sunset, shining, dancing, and humming. The connection of the sea and the sky only got more and more blurred. It was hard to tell whether the stars fall on the sea.
This season, our creative friend Fan Fan visualizes our love of Spring. When we were discussing the spring campaign, 'Spring-kle, spring-kle, little stars!" jumped out at us. She lives in Tian Jin, a city now struggling with another outbreak of Covid. She is stuck in her house, but the signals of spring are strong enough to creep in. The birds are singing. The flowers are blooming. The breeze is only getting more and more gentle. She said paper cutting is her newly found way to express her deep feelings that can't be expressed by words. She took her childhood music scores and cut them into flowers decorating our shop. Our ever energetic and friendly team also has crafted new seasonal drinks and pastries as an ode to Spring filled with love and hope.
Stop by and say hello. You can hear Spring singing. Spring-kle, spring-kle, little stars!