LOCK CHUCK creates a unique space in a city by traveling around the world and observing different cultural elements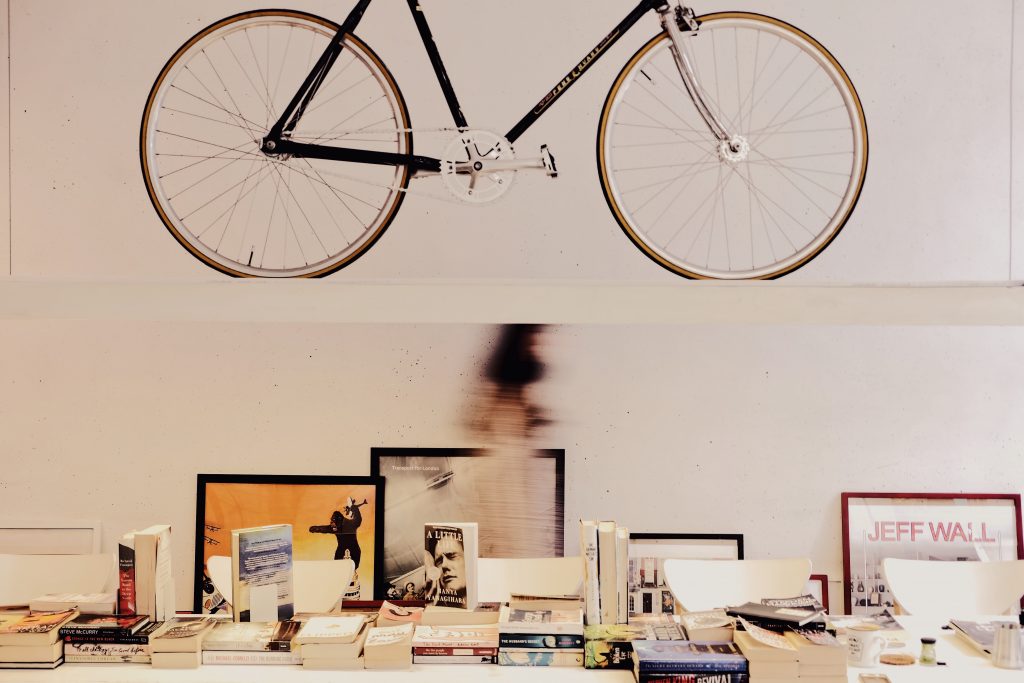 Nobody would have believed that coffee culture could thrive in Guangzhou 15 years ago. "30RMB for a cup of unnecessary luxury, that happens to also look like traditional Chinese medicine?" "No, thank you!" Locals would remark. Yet in present day Guangzhou, with its ever-changing skyline, booming economics and morphing cultures, the city is almost unrecognizable compared to its past.
With these changes comes the acceptance of a new habit: coffee-drinking. Office colleagues leave behind the teapots and teacups, and move in packs towards the nearest Starbucks whenever they get a chance, just so they can get that fix of caffeine.
Amid this new wave of coffee enthusiasm, LOCK CHUCK COFFEE found its place and meaning in this city.
LOCK CHUCK COFFEE was founded in 2015, located on the third floor of a low-key building at the time. The only sign suggesting our location were the LED neon lights by the window, spelling DELAY NO MORE. On the one hand, it serves as a reminder that life is too short to slack off, and we got to do what we got to do, a motto to which we stay true everyday. On the other hand, it serves as a homophonic reference to a Cantonese slang. Yes, we can be mischievous, but it's also little details like these where you get to observe different dimensions of a language. After all, that is what we try to enforce, for every guest that comes through our doors to leave the store seeing the world a little differently.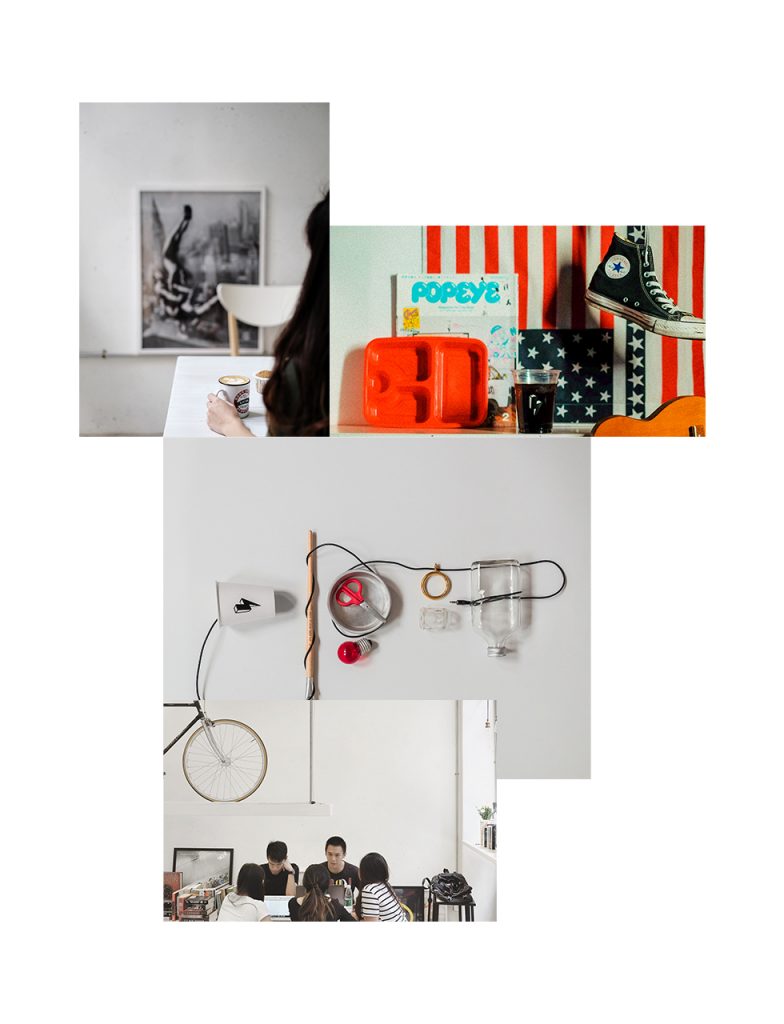 Hung on this idea of creating a cultural embassy, the founder of LOCK CHUCK COFFEE, Chuck Chan, started experimenting different methods of connecting people, one of which was by setting up an English workshop amidst a Brooklyn styled environment that was our first pop up store on Zhusigang 2nd Road. Knowledge-thirsty young people, led by their curiosity, began flooding in despite our lack of advertising, and soon, the space was filled with similar-minded individuals sipping coffees and discussing issues. LOCK CHUCK was able to plant a seed in the minds of the future generation, and help them integrate locally as they move to study and live abroad.
Seeing the satisfaction that the experience brought, we were more determined than ever to expand the scope of our audience, to those who are curious about the outside world, and to those who just came here and is eager to stay connected. This time around, we moved to 6th Xiniu Road. Through integrating different elements we have observed around the world, we came to create a little sphere with a unique character of its own, allowing ideas to flow and strangers to break the ice. It is here where East meets West, like our signature bike; the frame is one of China's oldest bicycle brands, Phoenix, but we replaced the wheels with Brooks' from London. (Read more: The creative design)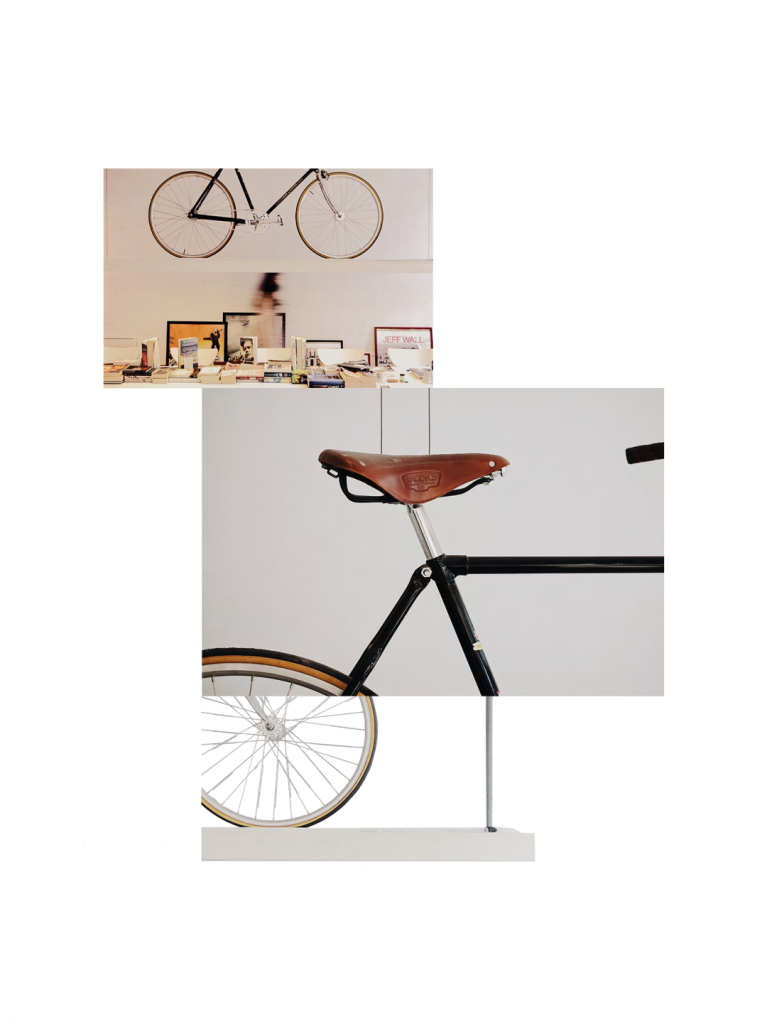 We place a great load of importance on both the quality of our products and even more on our service. We proudly collaborate with Irving Farm Coffee Roasters in New York, the best kind of partner one could ask for. Not only do they care deeply about ethically conscious farming, but they also roast their beans with consistently admirable artisanal skills. Living up to the same standards, we aim to bring their coffee to your table in its finest form. We are also strongly affected by Japanese culture. Omotenashi is the word to describe the spirit of Japanese hospitality service and a careful consideration to details. It is also a word that is embodied by each individual of our team. Before you even ask, your requests will be satisfied.
Also worth mentioning is our team, composed of individuals who are from different parts of the world. These are people who have vastly different walks of life, but who convene here in this spot, because they are bounded by their passion for coffee, for the people and for how LOCK CHUCK is changing the culture-scape of Guangzhou. Each of us may come and go as we pursue our own dreams in different directions, but it's a comfort to know that we will always find a home in LOCK CHUCK, and we hope you too. xoxo.