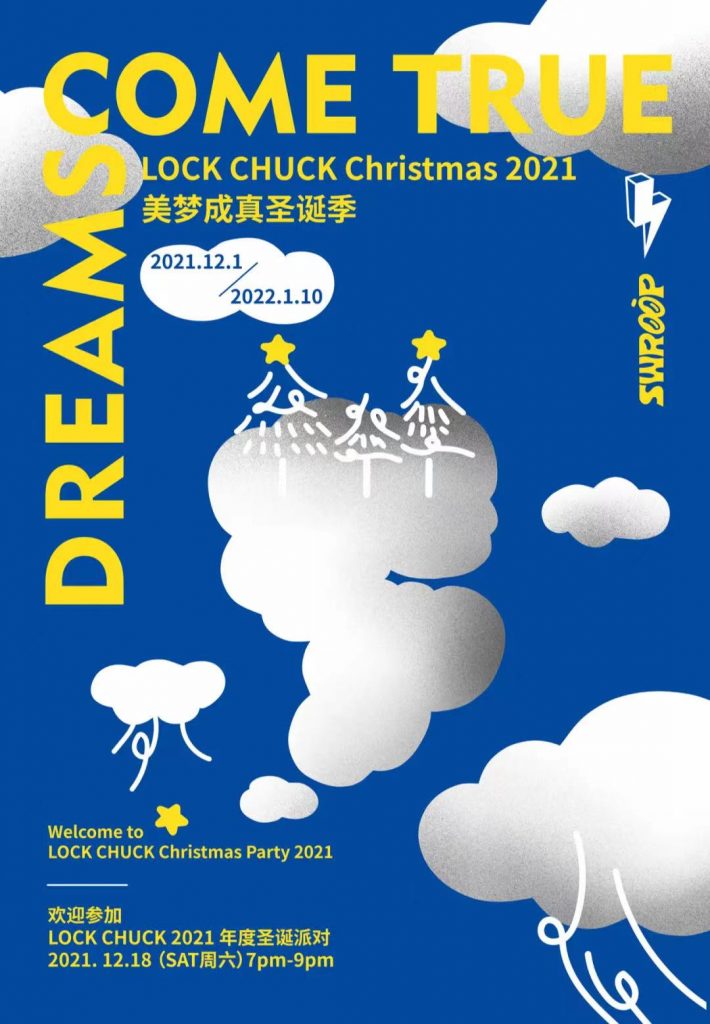 LOCK CHUCK Christmas 2021 Event Calendars
Christmas Wreath Workshop
2021. 12. 11 (Saturday 周六)10am-11am.
Learn how to make a festive wreath from our fantastic baristas Nicole and Cindy, who hand made our wreaths, icons of LOCK CHCUK Christmas. Free admission. Registration needed. 4 guests only.
LOCK CHUCK Christmas Party 2021
2021. 12. 18 (Saturday 周六) 7pm-9pm
It's not a secret how good we are at making a long lasting festive memory. What's new for this year's party? A proper BBQ by our fantastic restauranteur friend Davis, authentic Christmas pumpkin soup by our amazing friend Nate, Christmas carols by Lily and her musician friends, and secret Santa! Free admission. Registration needed. 40 guests only.
Christmas Cookies Workshop
2021. 12. 25 (Saturday 周六) 10am-11am.
Come meet the wonderful LC gang Ben, learn to bake festive cookies and treat your loved ones well. Free admission. Registration needed. 4 guests only.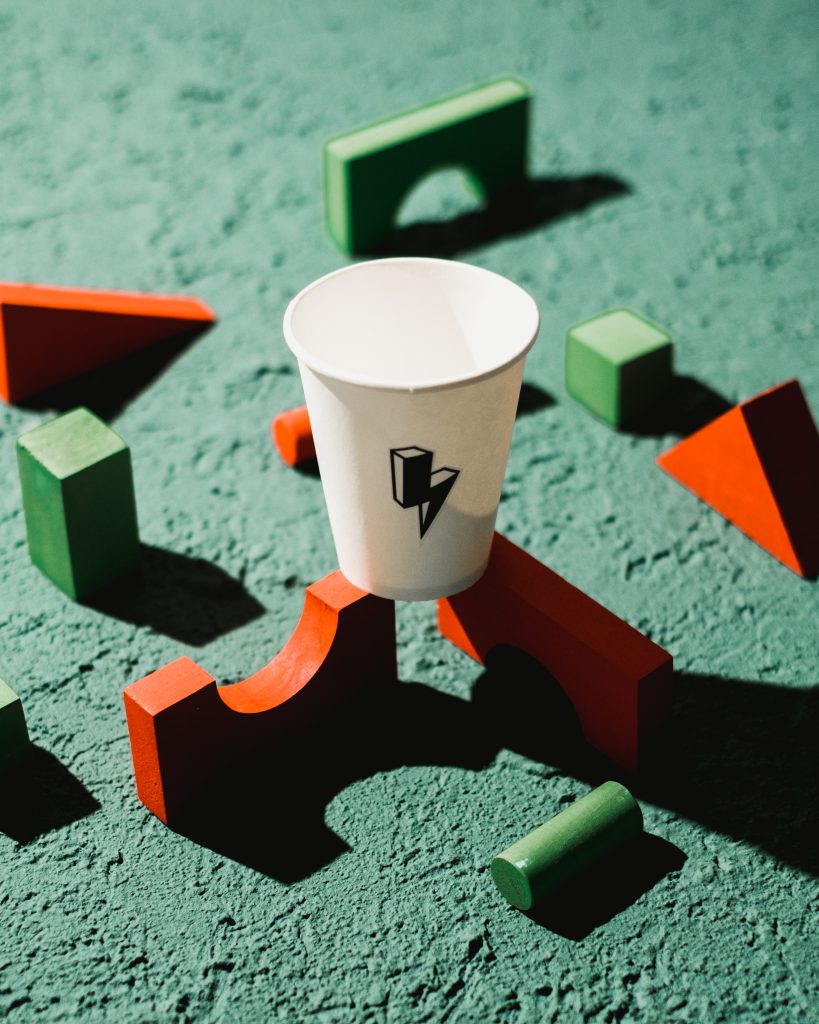 The holiday season conjures up many powerful sensory memories: the sound of jingle bells, the smells of cinnamon and pine, the feel of crisp wrapping paper, or the warm taste of mulled wine. Our senses unlock emotions that are strongly related to our hopes and dreams. This time of year is also a time that I revisit one of my favorite fandoms, Harry Potter. Maybe it's the cozy Hogwarts sweaters and scarves, maybe it's the scenes of the feasts in the Great Hall, or maybe it's the wonder and love Harry feels during his first Christmas at Hogwarts opening gifts from people who truly care about him that make me think of this series during the holidays.
I had the chance to experience the wonder personally at Universal Studios Beijing. I headed directly to the Wizarding World of Harry Potter, skipping the many attractions along the way. At its entrance, the train was roaring, and the conductor waved his hands, smiling and welcoming me to take a magical journey. The butter beer stand made the experience more immersive. The highlight of the journey was the Harry Potter and the Forbidden Journey ride. Hermione Granger started us on the adventure, who quickly turned to leave the room of requirement through its fireplace. Then, the hills and lake bordering Hogwarts wrapped around us. Before I could take a breath, Harry Potter and Ron Weasley appeared ahead, taking us flying around Hogwarts buildings and towers to a Quidditch match. Hagrid was the next to grab our attention. "Have you seen a dragon?" His coarse voice hummed in the air while a dragon chased close behind. Our eyes squeezed tightly as the wind blew heavily on our faces. A heart tightening moment appeared when Lord Voldemort's Dark Mark was expelled. Dozens of Dementors emerge from the darkness and one descended to attempt to suck out our souls. We all screamed out, helpless, trying our best to pick a spell from our dizzy heads. Harry saved us, shouting the protective Patronus Charm which caused the Dementors to flee. The flying continued, over the Black Lake, back into Hogwarts, through the Main Hall and up the Grand Staircase where Professor Dumbledore and a group of students were waiting and cheering on us. I suddenly felt that my eyes were wet. It's hard to tell whether it is because of the sense of victory or the finale of our magic journey. But one thing was sure, with the blurring of reality and fantasy, my dream came true. I took an extremely exciting journey with Harry Potter.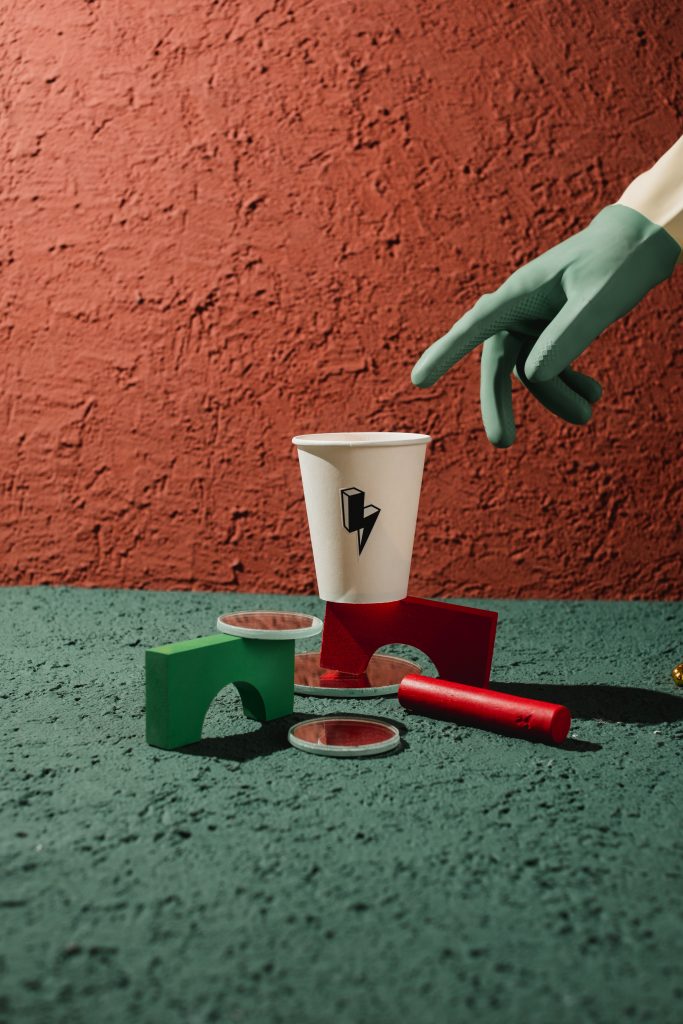 In addition to Harry Potter, the holidays also bring to mind New York City. When we looked back at how we built our brand back in 2015, little did we know how big New York's influence would be on virtually every aspect of our business. Our first pop up store, an experiment to test the market and sharpen our teeth, was located on the 3rd floor of a low key building. The only sign that revealed our existence was a black wall flag, on which our thunderbolt logo and name was printed. I borrowed this common design of New York and hoped to re-create an NYC vibe in my city. The other day, a photo was shot under the flag and, just by chance, a yellow cab was driving by.
We've been telling New York stories in our own way for more than five years: the freshly roasted coffee by our New York Partner Irving Farm, the American vintage design that we pay tribute to, the ever energized hospitality we show to every single customers, most of whom become our friends afterwards.
When asked 'Why the great love of New York?' I think of the first time I landed in the City, when I was still a student and taking a group of middle school students I tutored for a summer camp. Though I had read through a lot of travel books before I set out for the trip, the whole experience was so overwhelming that I could not believe it wasn't a dream. The soaring Empire State Building, the glistening of the billboards and screens in Times Square and the stretching avenues with traffic lights arcing in the air were all real. But there were so many things that were not covered in the books: The fast traveling silver paneled metro carts with orange seats where the passengers buried their heads in books; the baristas who were never shy to greet to us and say that our outfits made them jealous; The tiny burger joint, whose interior was covered with raw graffiti and stickers, hidden behind a red velvet curtain in the lobby of a luxury hotel; the skateboarders in loose street wear who noticed our curiosity and invited us to step on their boards for a try (And we bought a skateboard, carried it back with us, and still use it on our daily commute). New York is a melting pot, high mixing low, energetic mixing serene, universally welcoming mixing individually cool.
It didn't take me long to return to New York. One year later on Christmas, I stood on the land again. The huge neon lights on the facade of Macy's spelt 'Believe'. It was then I made the final decision to quit my job and start LOCK CHUCK COFFEE.
Whereas my visits to other cities have become routine, trips to New York keep sparking anticipation within me. Those visits opened a door to me to the greater world, offered me relentless inspiration, and filled me with a sense of wonder. And it has been our ambition to do the same for you by bringing the essence of New York within your reach. Our good friend Anthony always encouraged us to get the corner shop opposite to our original location which used to be a dilapidated water garage. I told him it's been a dream to bring New York back here. Since we made Xi Niu Road as our home 6 years ago, many like-minded and creative people came visit and have become our regulars. Two years ago, our friend Hera opened a cocktail bar Daysip and one year later, Katherine a plant shop August Green next doors. If we could take the opposite location, the neighborhood would be more energetic and New York like. 
We began to negotiate with the landowners and finally convinced her to lease it to us as we told her how much we would like to re-create a New York scene here. Our designer friend Rwen helps us reflect our love of New York by injecting a well-researched design in reference to the city.
There is a belief that at Christmas time your dreams will come true. And now, we have no doubt about it.
We hope when you visit us during this season, you can experience the wonder that we sensed on Christmas day in New York or at the Wizarding World of Harry Potter, a feeling of being somewhere magical.
Merry Christmas to all! We wish your dreams will come true, too!