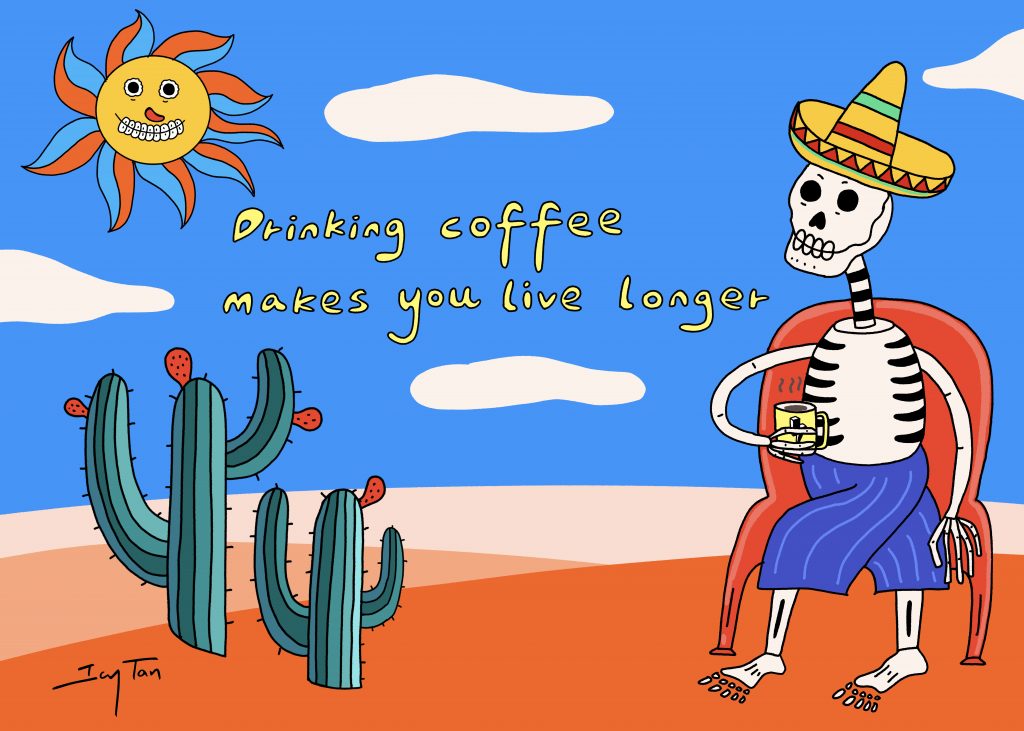 Several months ago, our friend MeiMei left for Finland to care for his mum. We continue to keep in-touch, and just recently, he allowed us to peer out onto his new world by sending us the first sight of autumn. Blinding yellow leaves blanketed the bottom of the picture, whilst a single-peaked mountain capped with snow stood strong in the centre. A message came through: Look at this view. Doesn't it look like Mount Fuji? His words were like a golden key, twisting open a rust-covered door behind which my memories of Japan were stored. Two years ago, when we could freely roam the skies, I travelled back to Kyoto to spot its stunning autumnal landscapes; it is a routinely habit I have built up over the years. I vividly remember the train cutting through the forest to Rurikoin Temple. Climb up to the second floor during the right season and you can see the breathtaking red-leafed scene framed by a window pane, reflected on the lacquered black table beneath.
My appreciation and admiration for changing seasons is attributed to Japanese culture, in which it is deeply rooted. Rurikoin Temple is a great example of the traditional Japanese technique Shakkei, or 'Borrowed Views', which incorporates distant landscapes into garden settings. Nature is the best artist, detailing its works with nuanced shades and tones and colour combinations.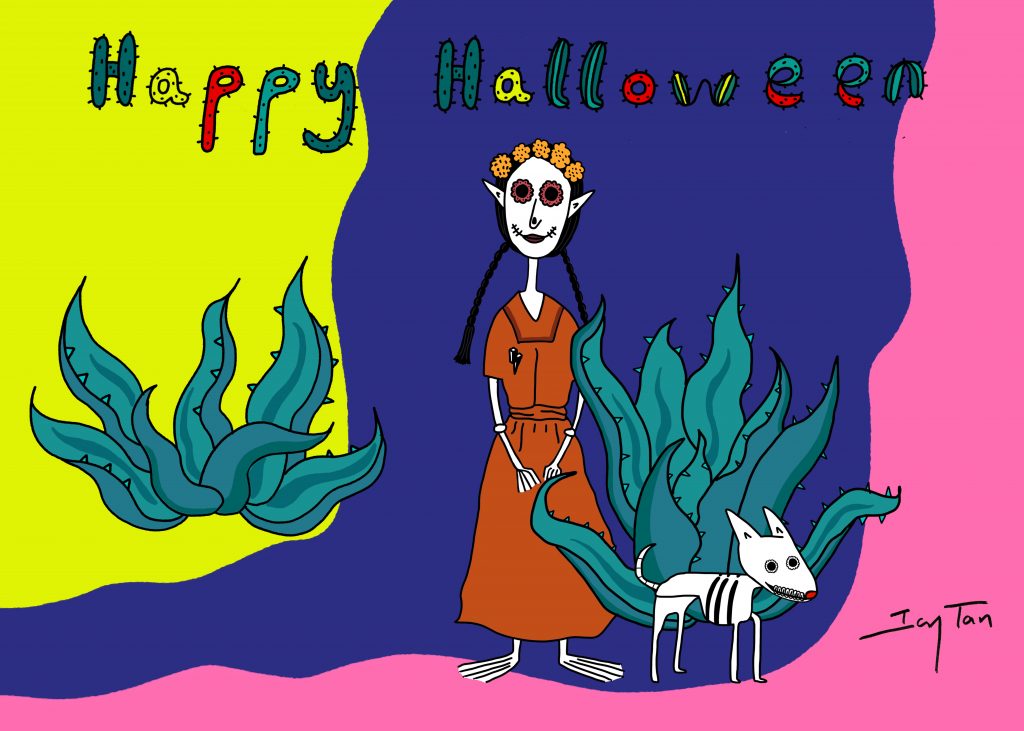 At the beginning of October, I met a first-time visitor who came for our summer special Valencia Coffee, but unfortunately found that it had been substituted by our autumn menu. "It's not fair to pull it off the menu. Guangzhou is in its summertime!" he said. "Well, there's only two seasons here, very hot or very cold. But, we bring a whole series of seasons to Guangzhou through our menu." I replied.
Nicole, our barista and head bakery chef, whose love of baking is no secret by now, cherishes the change in season as much as I do. The other day, I saw Nicole analysing a newly baked cake at the counter. "What's that?" I asked. "It is a pumpkin cake!" She didn't raise up her head but kept looking at the cake intensely. "Pumpkin cake? That is a good idea for Halloween! Can I try?" I was instantly attracted, and asked her for permission. "No, I am not satisfied with this version. Let me figure out what the problem is. You can try the next one." The following days saw her experimenting with various recipes, choosing different kinds of pumpkin, skimming through relevant articles. Several days later, Nicole finally allowed me to try, looking for some more feedback before we launch it.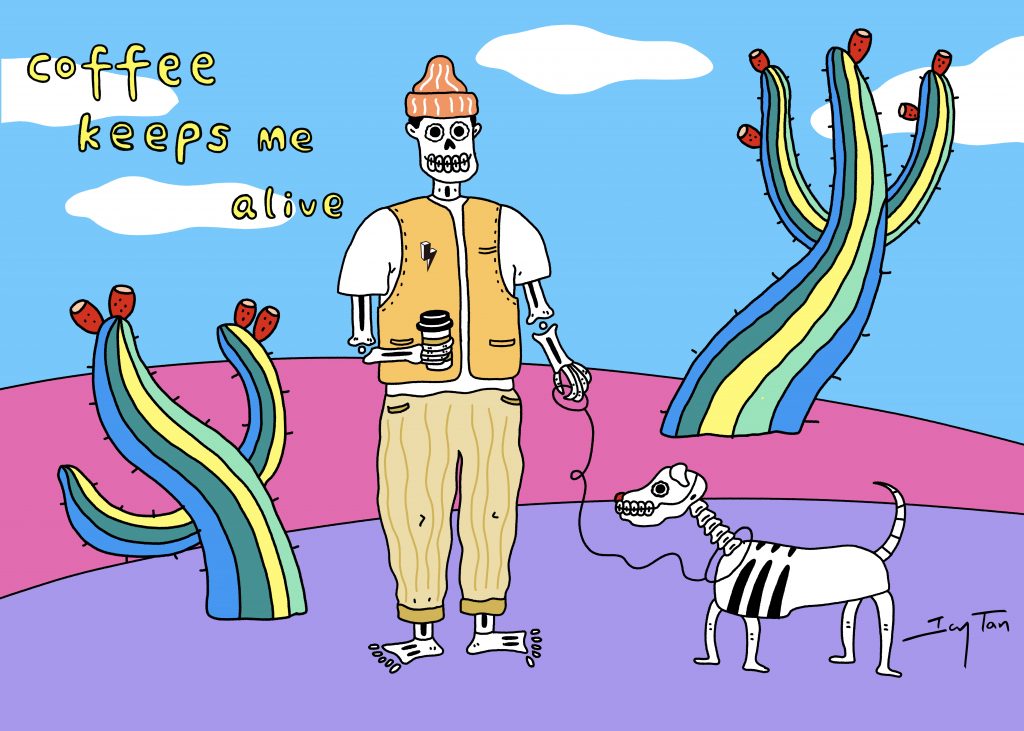 Two months ago, my colleague Ms. Shi excitedly introduced her friend Icy, an illustrator, to me. She had just received Icy's newly published book 'One Year in Chile', in which Icy shared her stories, thoughts, and some illustrations. There's one small, but special, story at the end. Icy told her new local friend Carlos that she began to love Chile and found a home within it. Carlos replied that he was born there, but he always thought that he belonged to New York. I texted Icy, telling her that the story reminded me of an exhibition by Chiharu Shiota, in which she installed a lot of old used suitcase suspended in the air by red ropes. 'Why did these people leave the place they were born in search of destinations? Why did they go on this voyage?' Icy texted back, telling me that Carlos moved to live in New York a little while after. I shared my thoughts. The further you drift, the more you mix, the more you arrive at a place that allows you to stare hard at yourself, anew.
The days after saw us exchange our thoughts more and more. "Icy, have you ever watched the movie Coco? It is inspired by the Mexican holiday 'The Day of the Dead'," I said. "I have. When I was there, I joined the locals to celebrate the festival." Inspiration struck, and it felt like we had the perfect idea for this year's Halloween campaign design. "Can we enlist you to do the visual design? No limitations at all. All I ask is that you infuse it with your true feelings."
A few weeks went by, and Icy sent over her first draft: a skull skeleton in a sombrero holding a coffee cup, the background a vibrant mix of Mexican colours. "I never expected you to lead the project to this." I couldn't contain my excitement. "But it all makes so much sense. Your love for South America vividly shines through!"
Looking at Icy's work, I understand why she didn't hesitate even for a second when I raised the Halloween design proposal. She sees it as a way to show her love for South America, a place that she belongs to. It is the same appreciation I saw in Nicole's eyes as she analysed her pumpkin cake, determined to craft it perfectly. A quotation by Van Gogh springs to mind: What I'm doing is prompted by a deep feeling of, and a need for, love. The way we show our love is to present you with something we hold dear to our hearts.
In Lock Chuck, there are no tricks but great treats. Come and enjoy Nicole's pumpkin cake and Icy's illustrations through to the end of the month.
Story telling by Emily Thomas and Chuck Chan
Illustration by Icy Tan