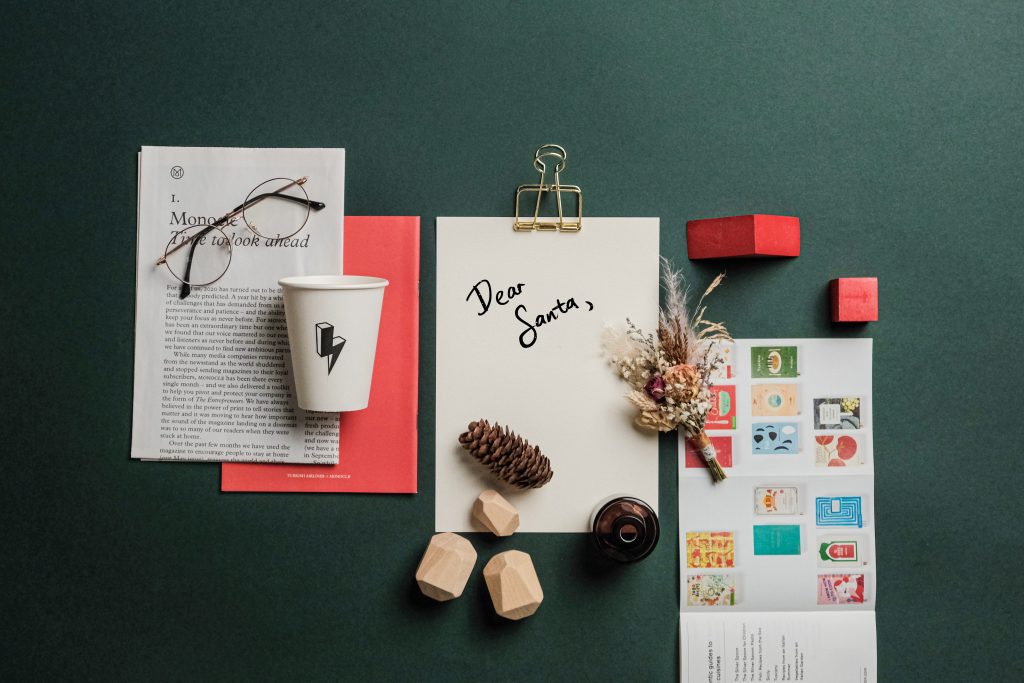 1 //
When we were talking to our friend in Finnair, she told us that the airline has been carrying Santa to Guangzhou every December for the past consecutive years. She recalled this memory with pride, as Finnair is the only official Santa airlines on this planet – well, Santa lives in Finland after all.
Moments later, however, a hint of sadness climbed onto her face. She slowed down, took a deep breath, and mumbled: "Unfortunately, Santa could not come this year due to the pandemic. We still don't know when the operation will resume."
Our friend is the Santa carrier, who is carrying love and hope. And we are the Santa chaser, tracking the footpaths of Santa and enlivening the innocent idea that Santa does exist.
2 //
Our first encounter with Santa was in Vienna. When the thick snow covered the roof, the whole city was turned into an ice castle. Our attention was drawn by the relentless cheers and laughters from an ice skating rink that was turned from a civil plaza: music playing, people dancing on the ice. A strong inner voice begged us to join the party – we clumsily put on the ice skates, tested each step as we went forward while clutching the ledge so tightly, all to ensure that we balanced ourselves. But when we finally dared to let go and join the crowd, we fell so hard and flat on our bums. And just as we were trying to stand up, we kept slipping over and over. People who were behind us skated over and reached out to us – helping us up and they patted our shoulders to comfort us and left with smiles. We didn't feel embarrassed at all, but rather a warm feeling in this foreign city.
After countless fallings, we took a break in a kiosk by the rink. The steam from a cup of a hot chocolate blurred the windows, through which we saw an ice resurfacer driving onto the rink to clean and smooth the surface. On the sides of the ice resurfacer, 'Powered by Hot Chocolate' was painted. I bursted out laughing. My eyesight was blurred by the steam clinging to the window, an idea, that this is indeed a fairytale, however, was clear.
People were taking breaks to wait for the ice resurfacer to finish its job. Couples cuddled to get warm, families were gathering around, and with their kids shouting to each other, showing off their newly learnt skating techniques.
Everyone was looking so joyful in the plaza – it's really beginning to look a lot like Christmas. Perhaps, Santa was really there to skate along with everyone.
3 //
Last September, our friend from Santa's hometown, Architecture Professor Teemu, came to visit us again. By chance, we were talking about Christmas traditions. I told Professor Teemu that one of mine is to follow the paths of the reindeers, from the Winter Village set up in Bryant Park New York to the Christmas Market in Roppongi Hills Tokyo.
I haven't met Santa Claus in person, but his messages were well received, that where there's love and hope, there's Christmas spirit. Unfortunately, Christmas vibe was lacking in town,
but I still want spread out the messages I received.
"How about setting up a Christmas village in Guangzhou?" I asked Professor Teemu.
"That's a good idea, and I can design it, infuse some Finnish Christmas vibe." said Professor Teemu. He sat in front of our shop, drinking his favorite Espresso, drawing a scratch on his iPad.
"Here you go." Said Professor Teemu, showing the prototype of his design. "Christmas is about sharing and giving love, hope and warmth. That's where I came up with the pattern of the design. I would like to include people with diverse backgrounds under the Christmas tree."
Professor Teemu's ideas were well executed in Christmas. We organized "LOCK CHUCK Christmas Wonderland 2019" in one of the most beautiful plazas in town. We still vividly remember every smile that was given to us. In the main stand, our friend Nate borrowed his family Christmas recipe from South Africa and made pumpkin broth and BBQ on site. People gathered under the tree, baking cookies, making wreaths, or simply capturing the happy scenes. Santa had arrived in Guangzhou.
4 //
We are keen to keep the Christmas spirit alive through our annual Christmas campaign. We met another creative friend, Xiaoyi, a post graduate of Royal College of Art, last month. She showed me the projects she did at school, one of which was themed 'Mailbox' – during the process of her creation, a thorough research on the old mailboxes in Guangzhou was carried out. I was impressed with her art pieces so I invited her to design a new installation for our Christmas Campaign, based on the prototype of her 'Mailbox' project while injecting Christmas ideas.
We may not chase Santa's path this year physically, but can we write letters to him? The theme for this Christmas, Letters to Santa, was decided then. Our good friend Summer, again, took the visual design job for this campaign. She said since she was a little kid, her mom would prepare a delicately wrapped gift in the red socks by her bed. This tradition is kept even till now. Her mom is her own Santa. A letter to Santa is one to her mom. Her deepest love to her mom is presented in her design works.
5//
Santa might not come into town this year due to the travel restrictions, but we keep the spirit of Christmas shine brightly in the small alley of Xi Niu Road. You, too, can be a messenger, spreading love and ho-ho-hope, like us.
Welcome to join our annual Christmas party! Be someone's secret Santa and find yourself one. Every guest is kindly requested to prepare a wrapped gift with a note saying why you have chosen it; (Please limit the gift budget below RMB 100). Put it under our tree at the party, and pick up a random gift prepared by another.
In a city that doesn't snow, we, together, have built a wonderland where love and hope dominate.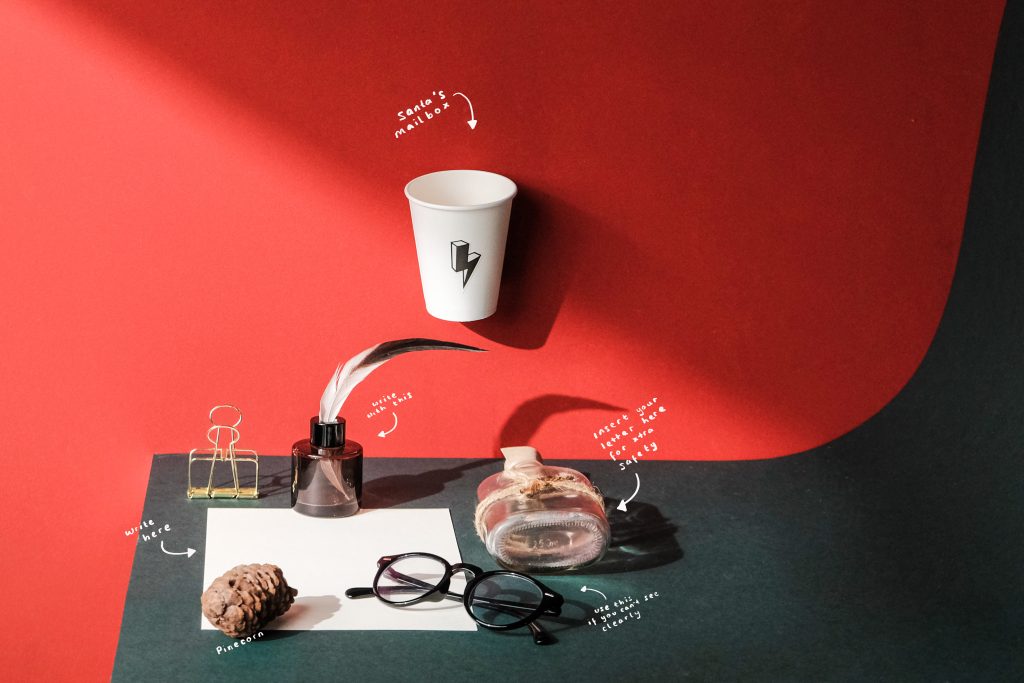 Welcome to most anticipated LOCK CHUCK Christmas Party 2020!
Secret Santa, Plant Dyeing Workshop, Christmas Choir, Festive snacks and more!
Time: 20th December 2020, 7pm-9pm
Early Bird: 68RMB (Available until 19th December)
On Site: 98RMB
Price includes Festive snacks, Christmas drinks, and a Christmas pin. Early Bird gets a 10%OFF coupon on all our products on the menu for December 2020.
Drop a comment below to RSVP!