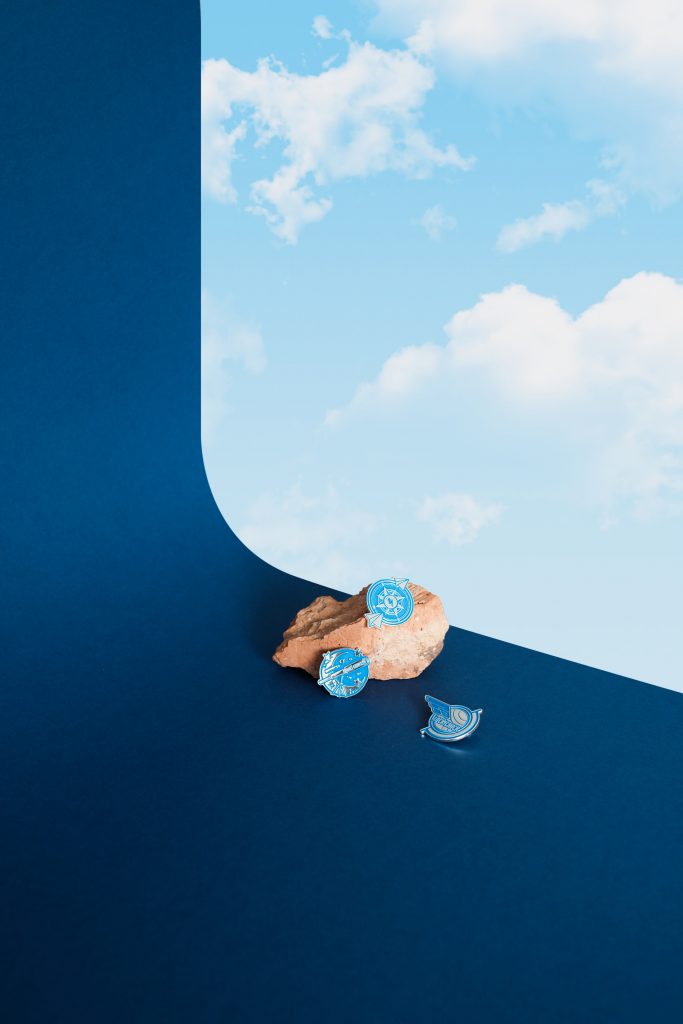 During one of our regular stints in Tokyo in the winter of 2017, we stumbled across a special exhibit. The Doraemon Exhibition hosted 28 artists, each displaying their unique pieces capturing nostalgic memories of Doraemon. At the entrance stood a larger-than-life canvas painting by Takashi Murakami, who famously integrates Doraemon and his friends into iconic smiling flowers. Directly in the centre of his painting stood the door to anywhere.
We have never been more desperate for such a doorway than now. The longer the pandemic forces us to stay grounded, the more we pine for a glimpse of our loyal friend Doraemon climbing out from a drawer, gifting us a door from his bottomless pocket.
If such a door exists, what does it look like? Close your eyes and imagine, where would it lead you?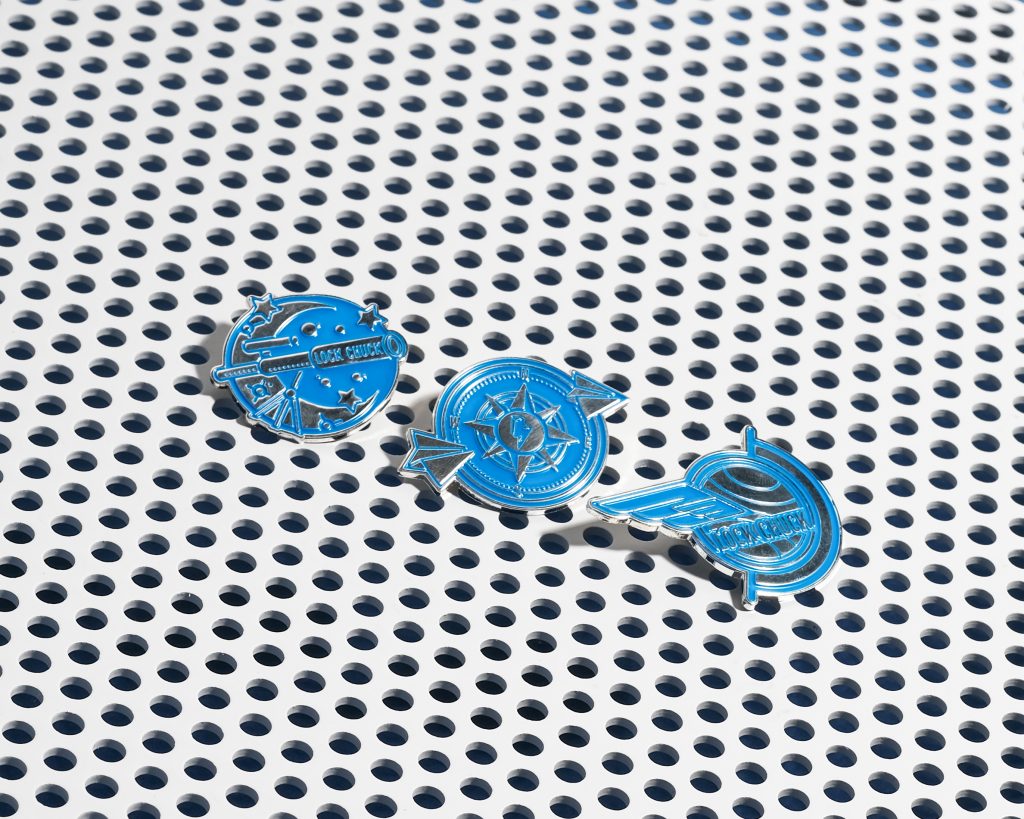 Yum was one of our first part-time baristas. I met him just over five years ago, when he was fresh out of college and nervously awaiting news on his pilot application. He told me that flying had always been his dream; isn't it every little boy's dream? Labelled as the most international coffee shop in town, Lock Chuck caught his venturous eye. I relayed to him that good things always happen here. Even though we had recently opened, we had already been flooded with good news from our regulars. One coffee-sipper had sent off an application to Apple whilst visiting us, and received a job offer exactly one month later whilst he sat at our table again. Another had been busy preparing for his Certified Public Accountant exam, books strewn between multiple coffee cups, and later got notification that he passed. We became their lucky charm. After just a few months of working with us, Yum got the offer and was on his way to a flight academy in faraway USA.
The next time we would meet would be a long four years later. Yum told us that he had a special gift to give to us. The years of tracking his story on social media were ending; I was too excited to see him again. When that day finally came, the first thing he told us was that he had made it. I hugged him tightly. "I knew it! I always believed in you!" I said. "Here is a gift for you." Yum replied. I tore open the tiny package in my palm to find a metal badge staring back at me. My fingertips traced over its flying wings, moving carefully over the gleaming red, white and blue of the American flag, and the ridged USAA that had been carved into its centre. "This is the badge awarded to trainees who pass all of the qualifications. It wasn't easy. Last year, I nearly fell flat on my face, but I tried my hardest to get back on track. With this badge, I am going to become a real captain. And, I would like you to have it!" Tears rolled down my cheeks. "This is too precious! I can't accept it!" I sniffed, my hands shaking. "Charles, you always inspire me. The first time I came here, you encouraged me to dream big. You showed me the power of dedication and just how great the world can be. Now, I am seeing this greater world for myself, from up in the sky; a brand new perspective."
Yum's contrails have guided other explorers to Lock Chuck. We first met Ritta when she came to Guangzhou to see her husband, who was a visiting professor here. She brought some unusual habits with her, choosing to discover the neighborhoods with just her own two feet. It was curiosity that made her stumble through our door, and our coffee that made her stay. Coincidentally, the coffee we brew, Irving Farm, had been a brand she grew to love during her visits to New York. Ritta came to see us almost every day during her brief time in our city. She's one of the most beautiful women we have ever met, and we could not help but to compliment her carefully-chosen accessories. "I bet you have a large collection of earrings! They match you so well." I said. "Thank you! You noticed them! I do. You know, I love travelling so much. My job offers me this privilege of flying everywhere. I keep track of my footsteps with different earrings I find in each city I go to. These green ones, they come from a flea market in Milan."
Our mutual appreciation of getting lost in other's travel-tales pulled us closer together. "Chuck, will you please help me source a clay pot? I saw one in a local restaurant; they are so special!" she requested before leaving Guangzhou. Ritta grew to love this city, thousands of miles away from her home. Just like the earrings she collected along the way, her Chinese clay pot was a doorway back to Guangzhou whenever she needed it. The next Christmas, Ritta returned with a suitcase full of Marimekko products. "I noticed that you are a big fan of Finnish design. Marimekko is a traditional Finnish brand. When I was a little girl, my mum's house was draped with Marimekko curtains. You can find this brand in every Finnish household. Merry Christmas, Chuck!" Ritta said with her iconic smile. In that moment, I found that my newly-found interest in Helsinki was all down to Ritta. She opened the door for me to experience Finnish style: warm smiles, elegant manners, and an eagerness to show gratitude and openness to culture difference.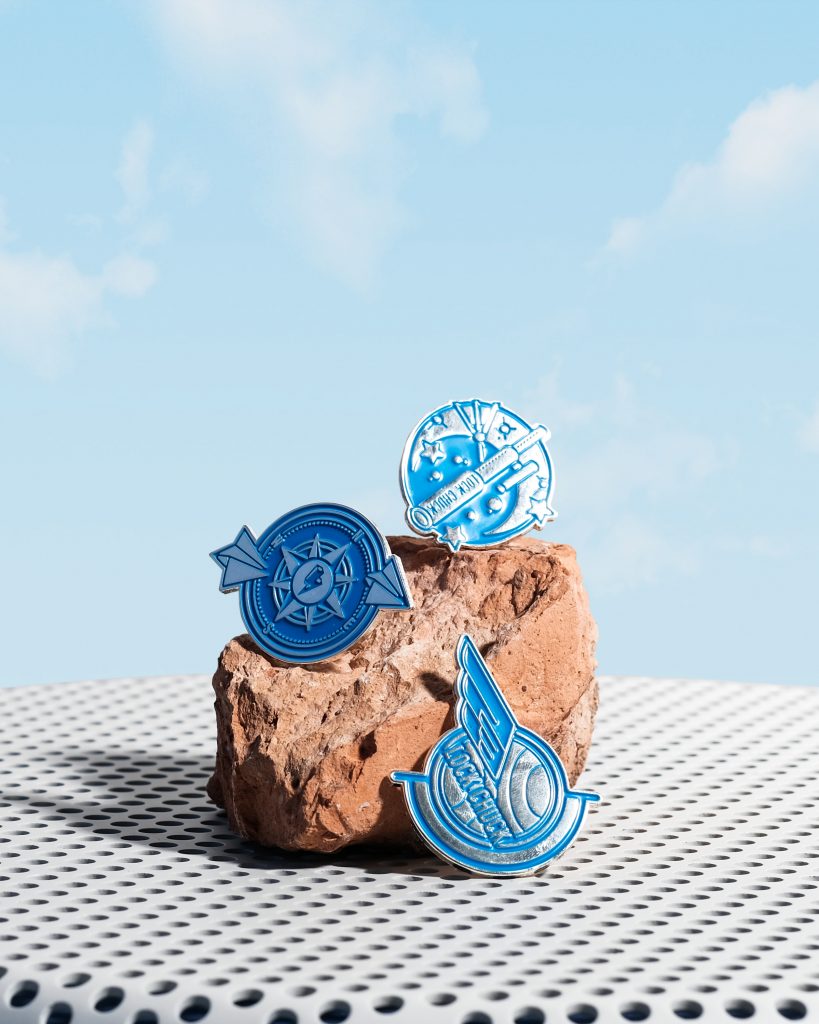 The pandemic hasn't stopped us from exploring the infinite. Doorways to anywhere really do exist. Who pushes the limits of gravity and takes us up into the skies where our imagination roams freely? Who drops us onto new destinations where our eyes open almost as broadly as our minds? Clutching Yum's badge tightly in my hand, I am transported to the pilot seat, peering at the boundless sky around me.
'The world is only as big as we make it.' Our friends light up our curiosity. Like airlines, they offer us a sense of freedom that we cherish. When we text them that they are missed, and we are forever thankful for them for expanding our world, they reciprocate the feeling. We, too, create a doorway for them.
And so, an idea was formed: we will bring the doorway to more people. Crossing borders is temporarily suspended, but our eagerness to explore should not be extinguished. We have teamed up with our favourite local artist Evan to form our imaginary portal, Air67. With Evan's creative graphic design and installations, we will guide you to re-explore the infinite journey within our imagination, reflecting our nostalgia whilst the world moves into a new normal.
Our shop will be refitted with new installations in October, and there will be a two-day outdoor pop-up exhibition in one of the most beautiful plazas in Guangzhou. Whilst collaborating with our amazing friends' brands, among which are Air France and Mini Cooper, we present to you the Air67 Carnival, featuring creative design, interactive events and themed-goods to purchase.
Welcome aboard, ladies and gentleman. Thank you for flying with Air67! With good coffee, wonderful smiles and imagination, walk through the door to everywhere with us, and let's re-explore the infinite journey.