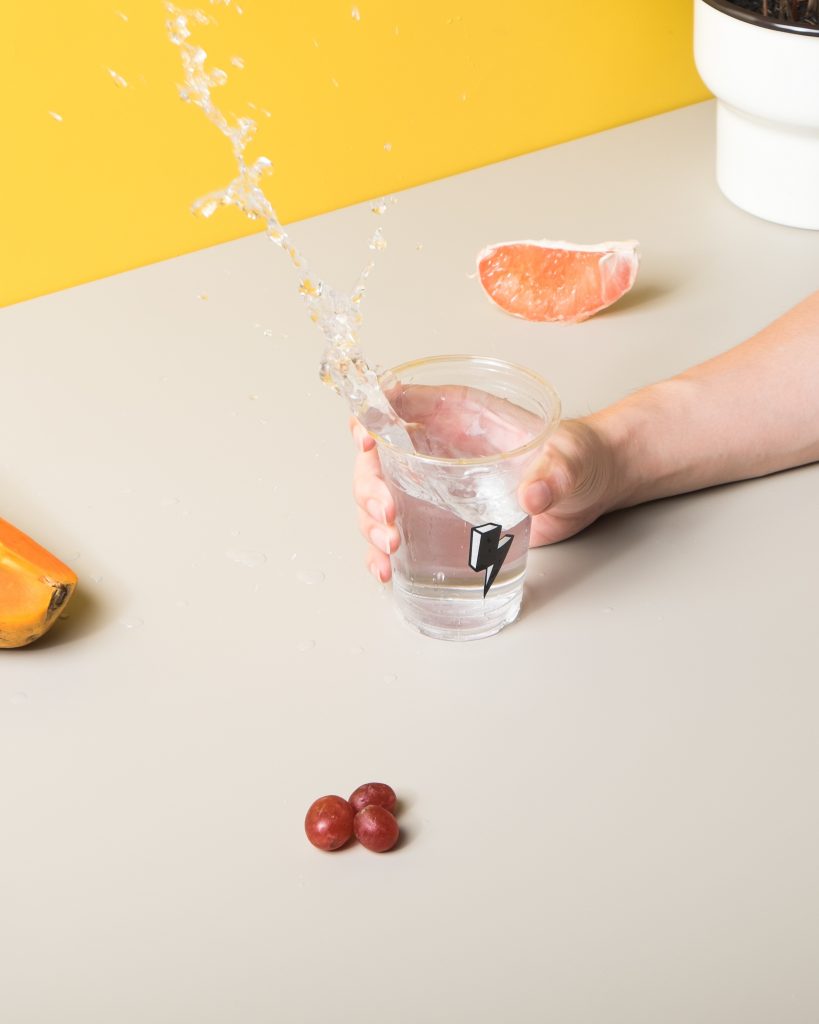 Why is summer the best season to us? The extra day time allows us to explore a new destination for longer. Spui Plaza in Amsterdam holds our best memory of this canal city. It was June, when locals gathered in the plaza, gulping Heineken, laughing and chatting. We joined them and made friends with two travelers from England, sharing a standing table and lots of travel stories. The canals nearby, shed with lingering sunshine of 8pm, turned to shredded mirrors, reflecting beams of light. Dinning tables by the canal didn't lose its romance with candles lit on. Lovers bore the most memorized smiles framed in the late sunshine and candle lights.
Metropolitans celebrate summer early. When cherry blossoms are still enjoying the greatest admiration from people, the calendar of the Summer Fireworks Festival has already been announced in Japan. The extending summer, therefore, begins to crescendo. New Yorkers broadcast the arrival of summer earlier than nature. When the chilly air is still lingering, the lawns in Central Park are occupied by people who are just waking up from hibernation and enjoying the first warm beams of sunshine.
At LOCK CHUCK, summer is always too hot to resist. Your next flight might be far ahead, while your next visit to LOCK CHUCK will always be a fantastic escape. Our annual summer campaign Pop Up Pub is now on. The long expected summer specials, LOCK CHUCK original Tonic Fresca and Shakerato, are back on the menu. The sparkling Thomas Henry tonic water exudes the most refreshing flavor with the seasonal fresh and juicy fruits. The Tonic Fresca also comes with coffee flavor. Our iconic espresso roasted by our friends at Irving Farm in New York pairs with the tonic water perfectly, with the enhancement of its citrusy flavor. The Shakerato is the other special you can't miss. Inspired by the beers we gulped in Amsterdam, we use espresso, fresh orange and a lot of solid ice cubes to shake a refreshing Valencia Coffee with a thick layer of frothy bubbles. Our matcha, hand made by Fukujuen Tea House in Japan, also joins in the Shakerato series.
The climbing temperature only adds fuel to our enthusiasms for summer parties. Gathering with a lot of open-minded and friendly people from around the world, LOCK CHUCK is becoming a summer carnival. Grab a cool drink, make friends, and let your summer memory get more exciting and long lasting.
Oh, our beloved Napue Gin is also back. Tell your friends, not your moms. Summer is cool. Come visit us soon.
为什么夏天会成为我们最喜欢的季节?更长的阳光普照总能让我们更多地探索不同的目的地。阿姆斯特丹的Spui广场,安放了我们对这座运河之城最美好的记忆。那是在六月份,夏天刚刚拉开帷幕,当地人挤满了广场。笑着,聊着,手中的Heineken啤酒一饮而尽。我们也加入他们当中,还认识了两位来自英国的游客,分享同一张桌子和彼此的旅行故事。广场边的运河,身披夜晚8点仍未落山的阳光,如破碎的镜面,四周反射。运河边的烛光晚餐,烛光和阳光一起摇曳,情侣们的脸庞,定格着最幸福的微笑,和阳光,烛光一起,把仲夏记忆拉长。
大都会的人们,总是迫不及待的庆祝夏天。樱花仍在枝头接受人们的赞美,夏日花火大会的日程表就已公布,东京的夏天也因此逐渐推向高潮。纽约客比大自然更早的播报夏日到来的消息。凛冽的风仍在街角盘旋,中央公园的草坪就被从冬眠苏醒的人们占领,享受着午后一抹温暖的阳光。
在LOCK CHUCK,夏天总是太热情以致于难以抗拒。下一程的国际航班尚未启程,下一次LOCK CHUCK的造访就是一个最好的逃离。我们年度夏日企划Pop Up Pub现在开始。期待已久的夏日限定饮品Tonic Fresca汤力伏力加和Shakerato冰摇系列现已上市。带着气泡往上窜的Thomas Henry汤力水搭配最新鲜多汁的水果,澎湃着夏天冰爽味道。咖啡口味也闪亮登场。由来自纽约的好朋友Irving Farm烘焙的咖啡与Thomas Henry汤力水完美配合,柠檬,花香的风味被更强烈凸显。Shakerato冰摇系列是夏日最佳拍档。灵感来自阿姆斯特丹畅饮的啤酒,我们用咖啡,新鲜的橙子和大量的冰块拼命撞击,呈现给你带有一层厚厚的泡泡的Valencia Coffee冰摇鲜橙咖啡。来自京都福寿园的抹茶,在夏天也加入冰摇系列的阵营,无论你是咖啡爱好者还是抹茶拥护者,夏天的LOCK CHUCK比冰块更沁入心脾。
不断攀升的气温只会点燃我们对于夏日派对的热情。聚集着来自全世界各地心胸开放和友好的朋友,LOCK CHUCK正变成一个夏日嘉年华。享用一杯冰镇饮品,认识新的朋友,让夏日的记忆在多年之后还能够不断被提起。
哦,别忘了,我们最爱的Napue Gin金酒也重返菜单。告诉你的朋友,不要告诉你的妈妈。夏日就是那么酷。现在就来。