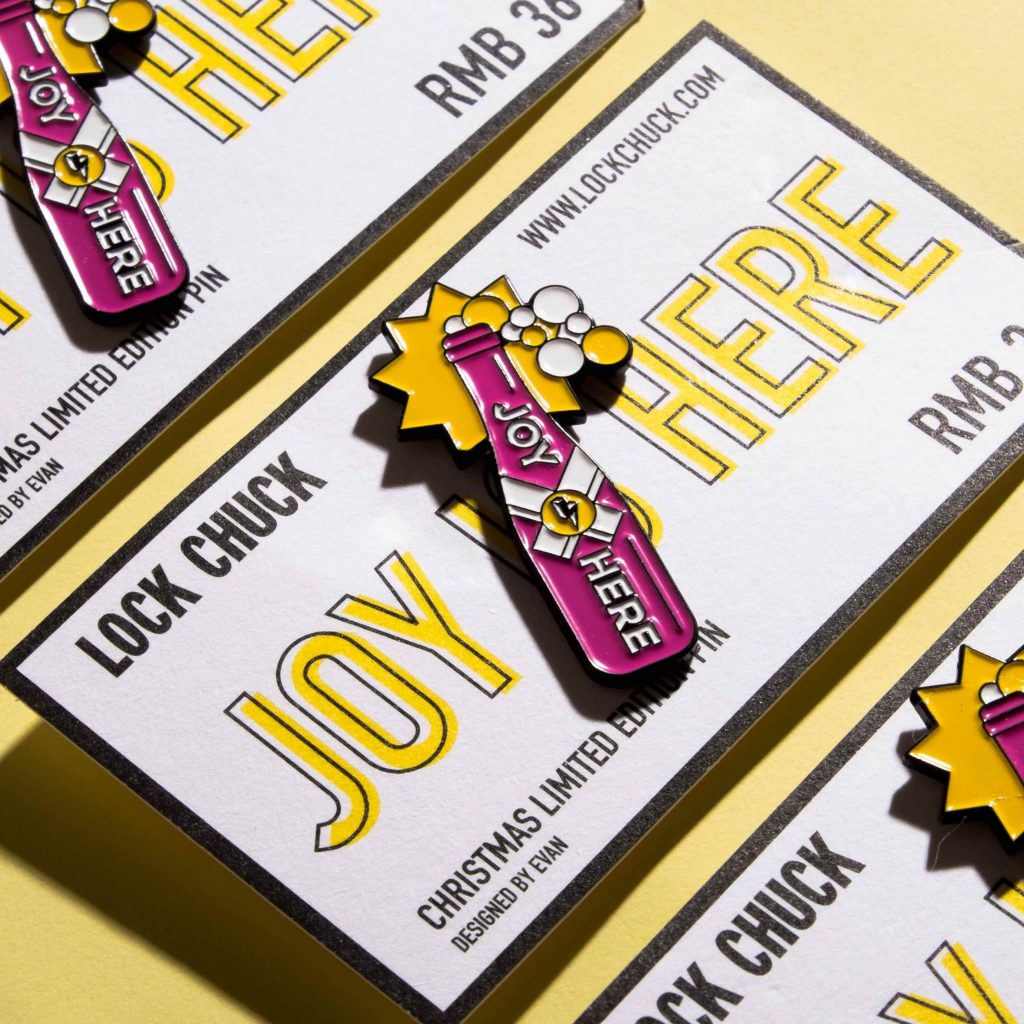 One of the best parts of Christmas is the anticipation it brings for us. Stepping into December, the temperature starts to drop, and we already feel the sweet smells freezing in the air, too palpable to miss. Trees adorned by lights shed their romantic radiance onto the lovers who walk past with their hands interlocking tightly. To them, the lights form a grotto where their fairytale is nestled. Shopping windows decorated with festive patterns relay an irresistible charm to kids, who place their hands upon the glass and ponder what gifts Santa may put in their stockings. Christmas carols rise and mix with the bitter air, whilst people hum along with cheerful smiles.

Santa sends the message of hope, love and joy before he arrives. Our regular flight to Tokyo at the beginning of this month immersed us into a sea of festive vibes. Harsh winds didn't stop many from gathering in Roppongi Hills, where the streets were lit up with icy-blue lights. A Christmas market had been set up, with the scent of spiced wines and cedar permeating the air. The Christmas tree, knitted with three thick ropes, stood close by, offering a resting place for people to cuddle into its base. Everyone wore a smile. Yoyogi Park, where falling Ginkgo leaves laid golden carpets, turned into a magical wonderland at night. The smiles and laughs were too powerful for any shield one wears in the tough world. A kid, staring with bright eyes, shouted 'Mom, look, it's snowing!'

A small belief has been planted in our hearts that the more we give, the more we get. Being tucked in a small back street alley doesn't stop us spreading the spirit of Christmas. We've been preparing since November, when people in town believed it was still too hot to wear their jackets. Our beloved friend Evan has again designed a set of pins to deliver the message of Santa. Bold colours with our Christmas theme for this year 'Joy is Here' engraved, the special pins can add a splash of festive tone to your coats or bags. Come and get them now in store! Our Christmas tree is guarding the door, whilst our hand-made wreath from our friends at Bloom in December is now alight with joy, hope and love. The spirit can only carry on increasing, with our Christmas BBQ party being held on 22nd December. What can you expect? A BBQ, mulled wine, a Christmas cookie workshop, and a festive perfume workshop. Most importantly, we will have a secret Santa gift exchange, with everyone requesting to bring a gift wrapped up to put under our tree. Whose gift will you open? And who will open your surprise?

Christmas is coming to Lock Chuck, but joy is already here.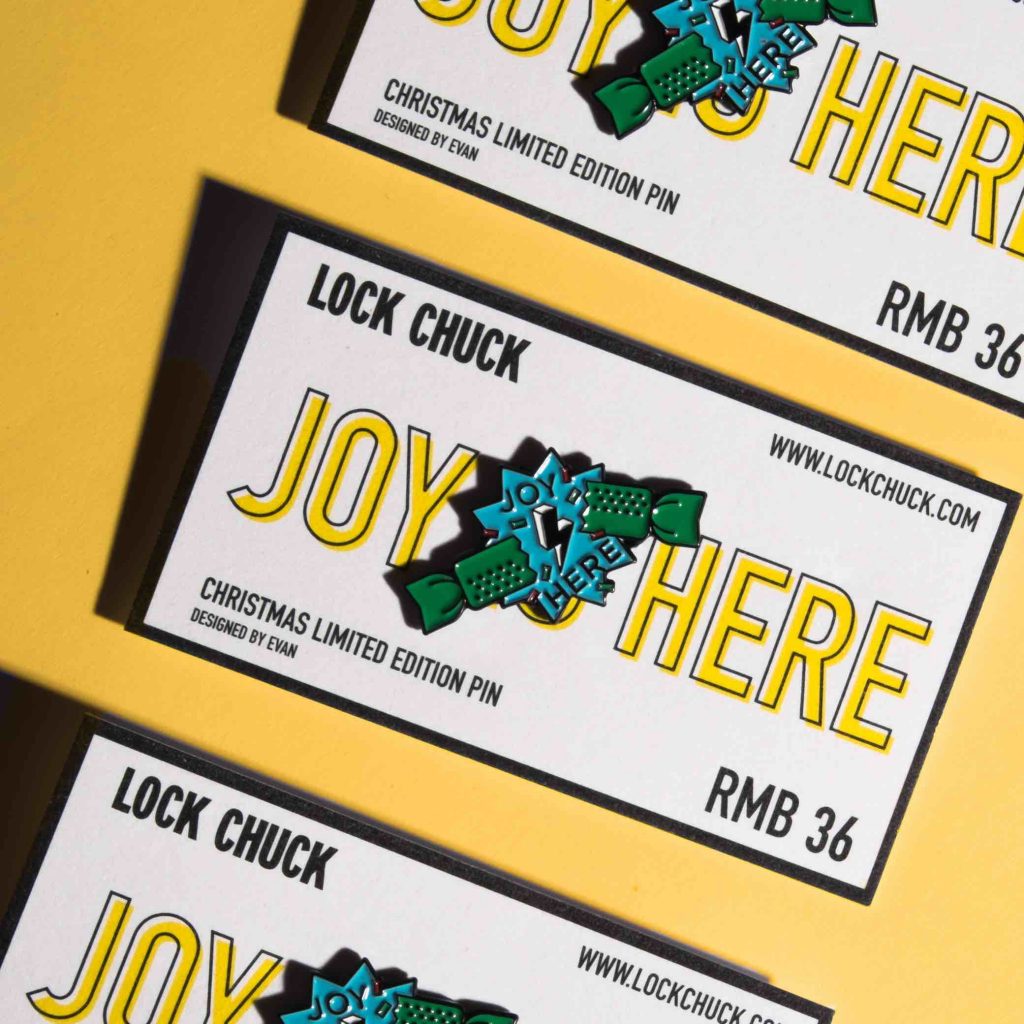 圣诞节给我们最好的礼物是憧憬和希望。踏进12月,气温刚开始下降,空气便结晶出一片片甜蜜,触手可及。缠上了灯的树接住一颗颗坠落凡间的星星,散射着浪漫的光斑,温暖着来往的情侣们紧握的双手。对于他们,眼前的星光勾勒出起一座城堡,珍藏着他们童话般的梦。盛装打扮的商店橱窗投射出无法抗拒的诱惑,孩子们把手和脸紧贴在上面,期待着里面的礼物出现在床边的袜子里。圣诞的颂歌若隐若现地流淌在空气的缝隙,人们总会跟着哼上几句,一抹笑意从嘴角轻轻荡开。
圣诞老人还未来到,就提前发出了希望,爱和喜悦的信息。12月初我们又回到东京,扎进了节日的海洋。凛冽的寒风阻挡不了六本木Hills聚集的人群。街道两边的树亮起了灯,满眼水晶般的蓝色闪耀着光泽点亮夜空。圣诞集市已经搭建完毕,飘荡着圣诞歌,还缠绕着红酒和苹果酒的味道。一座巨型的圣诞树吸引着所有的眼睛:3条和树干一般粗壮的松软毛线相互交织,堆成了一个巨大的圣诞树,底座上坐满了休憩的人们,脸上挂着相同的笑容。代代木公园,银杏的落叶铺上了一地金黄,在夜晚也幻变成银河。朗朗的笑声如同铃铛,哪怕世界上最冷酷的面容也被感染、融化。一阵风,卷起更多的落叶,一个小朋友,拉着他妈妈的手说:"妈妈,看,下雪了。"
一个小小的信念扎根在在我们的内心:付出越多,便可获得越多。藏身在安静的小巷子里并不能阻挡我们散发光芒,传播圣诞的精神。仍在11月份,当广州人都认为仍旧是夏天的时候,我们就已经开始为圣诞做准备。我们的好朋友Evan再次设计了一套徽章,传递圣诞老人的讯息。大胆的配色,镌刻上今年圣诞的主题'Joy is Here',无论是别在包包上还是大衣上,无论是送给自己,还是你爱的Ta,小小的心意,大大的温暖和瞩目度。圣诞树已经骄傲地在我们店铺站岗,我们另外的一位好朋友Bloom in December手工编织了一个巨大的花环,点亮了灯,播撒欢乐的种子。圣诞颂歌即将进入高潮,期待已久的圣诞BBQ派对将于12月22日晚上盛装登场。现场BBQ,圣诞红酒,姜饼制作,香薰分享。最值得期待的,是神秘圣诞老人礼物交换活动。每一位参与者都被请求带来一份礼物(不超过100元),放在圣诞树下。你将会拆开谁的礼物?谁又会打开你的惊喜?在那晚,圣诞老人真的降临广州。
圣诞还未来到。欢乐已经到来。