The more that we explore of our planet, the more we feel that change is inescapable. Nothing is static.
Luck played a big role in our very first visit to Austria, where we came across a special exhibition 'Looking at Monet: The Great Impressionist and his Influence on Austrian Art.' Gazing in awe at these great yet delicate paintings, infinite artwork displayed a gateway in front of us through which we climbed eagerly. We smelt the scent of sweet lilies in the ponds; saw London's bridges appearing then disappearing amongst the fog; and wandered around Monet's precious Japanese gardens. "For me, a landscape does not exist in its own right, since its appearance changes at every moment." With the brushes on the canvas, shade and light entwining, time races onward. 
Japanese love confectioneries. Daifuku (だいふく), a rice cake stuffed with sweet kidney bean paste, is our favourite. After trying most Daifuku, our soft heart pays extra love to Spring Cake (春の餅), created by Taneya (たねや). Crafted with sticky rice dyed green by farm-grown spices, the texture and sweetness of the beloved Spring Cake reaches the perfect balance. We long for it so much that it always ranks top on our to-eat list in Japan. Once, a visit to the shop culminated in an empty stomach, however; we found no Spring Cake. It was then we were told that it is a seasonal sweet, one only available during the spring, explaining the origin of its name. We have journeyed to Japan more often since then. When Spring Cake was not on the shelf, we tried other delights, and to our surprise, seasons unravelled on our tongues. The refreshing sweetness of lotus seed paste bringing respite to the most scorching summers; the richness of chestnut cake announcing autumn's arrival; persimmon cake offering a taste of winter.

In China, we celebrate the seasons changing, too. Mid-Autumn Festival marks the beginning of harvest season. Mooncakes are the seasonal treat. We hold a special place in our heart for this special confectionary as its sweetness not only takes us back to an innocent childhood sweet-tooth, but also offers a reminder of time's fast pace.

Summer is retreating. Autumn is now taking the stage. Lock Chuck is never less fun. A 'back-to-school' exhibition by the amazing artist Evan now lines the walls. Our special autumn drinks soon to  bring the warmth you need. A new design is unfolding in-shop (we will close from 27th September to 29th September for the renewal. Rest assured, you can still have LOCK CHUCK COFFEE in our pop up kiosk located in one of our most-visited place in Town. Guess where it is? The first right answer will get a free back-to-school tote bag. Hint: it will be in Zhu Jiang New Town.)

Tick, Tock, Tick. Seasons change, style endures. What does your favourite Lock Chuck look like in autumn? Come by and say hello. Hold time in your hands.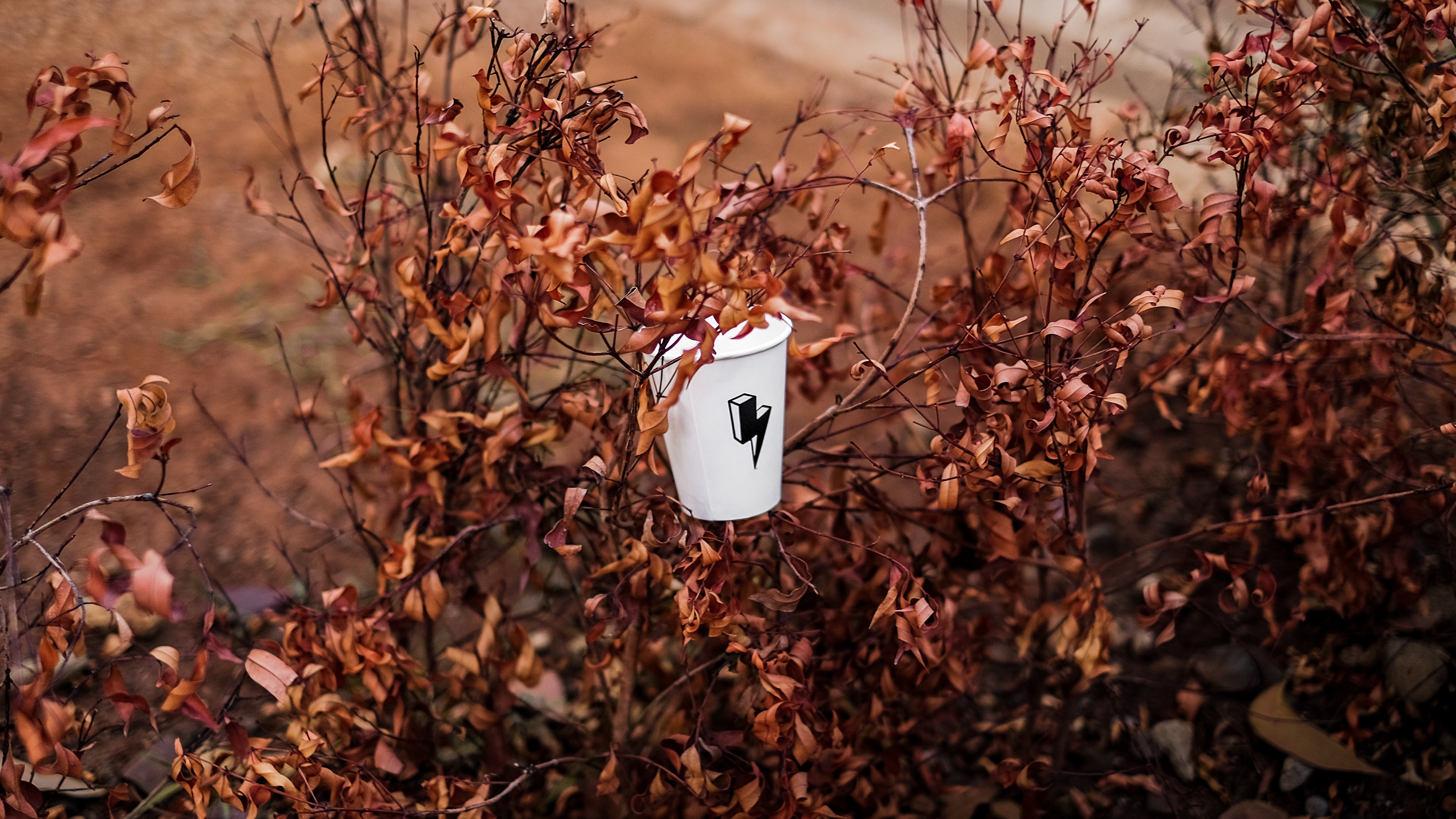 探索越深入,越发现这个世界转眼消失于命数。分秒之间,转眼万年。有什么是静止的?不变的?
第一次造访奥地利,便收到幸运之神的眷顾。我们巧遇一场特殊的展览"注视莫奈:伟大的印象画派大师和他对奥地利艺术的影响"。带着极其崇敬的目光欣赏大师的画作,眼前仿佛出现了一扇大门,魔幻与现实的相交点,我们满怀好奇地爬进去:甜美的百合花在种满星星的荷塘招展,伦敦大桥的影子在散不开的浓雾里若隐若现,莫奈大师自家的日式花园,蜜蜂嗡嗡在彩色的光斑下歌唱。"对我来说,眼前的风景没有办法定格存在,因为每一分每一秒他们都在改变。"画布上的笔触,光影交织,时间这个坏人,偏偏最冷酷,停下哪怕一秒也不容许。
描述日本的味道?那应该是甜甜的。随处可见的甜点将空气甜蜜晕染。我们最爱的一种甜点叫做大福(だいふく),它的外表裹着一层糯米面皮,里面是香软红豆泥。极度的热爱,以至于任何时候看到大福,都要再尝一个。在那么多的大福中,我们念念不忘的是来自たねや创作的"春の餅"。和其他洁白的大福不同,たねや从自家庭院采摘下香草,将糯米面皮染绿,精挑细选的红豆芳香四溢,无论口感还是味道,都让我们始终把"春の餅"放在去日本必吃的第一位。有一次,行李都没有放下便直奔たねや的店铺,空空的胃得不到"春の餅"的满足。店员告诉我们,"春の餅"是季节限定,使用春天发芽的香草,仅在春天发售,也正因如此,它的名字才带有"春"字。从每年春天造访一次拥抱樱花开放,到更经常的频率,在"春の餅"没有上架的时间,我们尝试了其他不同的甜点,让我们惊喜的是,季节不仅在眼前变化,还在舌尖展开:莲子的清香冷却炽热的夏天;栗子温糯的味道,告诉我们秋天来了;冬天雪花飘扬,柿子便是最好的时节。
在中国,我们也庆祝季节变迁。中秋节标记着一个丰收季的开始,也到了可以吃月饼的时候。我们也深爱着月饼,它不仅把我们带回缺掉两颗门牙却仍旧不愿松开紧攥月饼的拳头的童年,同时也提醒着我们,时间飞逝。
夏天还在与观众告别,秋天已不愿紧缩在后台。秋天的LOCK CHUCK,欢乐并不比夏天的少。与艺术家Evan合作的"重返校园"艺术展正在LOCK CHUCK展出,徽章,帆布袋等限定周边等你带回家;秋天的限定饮品将秋意浓缩;由艺术家Rwen设计的全新的店铺形象马上也要和你见面(请允许我们在9月27日到9月29日期间关闭三天,为你准备新形象。不过请放心,关闭的时候你仍旧能喝到你喜欢的LOCK CHUCK咖啡,因为我们将在广州最常去的地方举办一场快闪咖啡店的活动。快闪店的地址在哪里?你来猜一下。第一个回答正确的将会获赠我们"重返校园"帆布包。小提示:地址是珠江新城。)
滴滴答,滴滴答。季节稍纵即逝,精神永存。你喜爱的LOCK CHUCK在秋天变成怎样?现在来造访,抓住即将消失的这一刻。