Summer is always an exciting season as editors are busier to compose guides. To-do lists, from music festivals to beer gardens to live theaters, are surely longer than any other seasons'. 
What's the coolest thing to do in summer? 
One of our vivid summer memories lies in Chicago. Our only wish then was to have more eyes as it was too hard to know what to gawp at first in the Windy City: from the stratospheric, glass-floored Willis Tower to Frank Gehry's swooping silver Pritzker Pavilion to Frank Lloyd Wright's stained-glass Robie House. Besides the glorious landmarks, all the travel guides agreed on one thing and pointed us to the miles and miles of lakefront beaches. It's on Oak Street Beach that we joined with locals to play volleyball. Even though we didn't know how to play, the cheers and wonderful smiles on the players' faces were too assuring to resist. On a beach where we built sand castles, chased the waves, caught crabs and got our t-shirts wet, we found an innocent happiness reminiscent of that of our childhood. 
Santa Monica also stays our beautiful summer memories. Too excited to be scared of the icy sea water of North Pacific Ocean, we jumped in and splashed to make a rainbow in the air. The 9 o'clock sunset was still too early for us. We watched the sky getting pink, said goodbye to the dimming sun, and let our bodies be embraced by the sea water. If there's a God, then he definitely showed unfair favoritism to this amazing dot on the planet.
A season to get wet is certainly too cool to resist. Is Guangzhou's summer as cool as other metropolises? When you are reading this, another unexpected thunderous rain may be pouring down, getting you wet. Don't give it a frown. Whoever could resist the temptation of a pool party? Our hearts and feet have already synchronized with the ever louder summer beats (thanks to our amazing friend Nate for giving us a new album. Summer lyrics are never too cheerful). Parties are now on at the Pop Up Pub, our annual summer house transformed from your familiar and classic LOCK CHUCK, where you can expect refreshing summer special drinks (shhhhh, don't tell your moms, we serve award winning Napue Gin), energetic carnival vibe and wonderful smiles from all around the world. For this year around, we even invited one of our favorite local young artists Yumi to design special pins. Shining colors and a bronze touch look cool on your tote bags or shirts. The summer at LOCK CHUCK is too cool to resist. 
Drop a comment below, share with us what's too cool to resist in the summer of Guangzhou, and win Pop Up Pub Limited Edition Pins.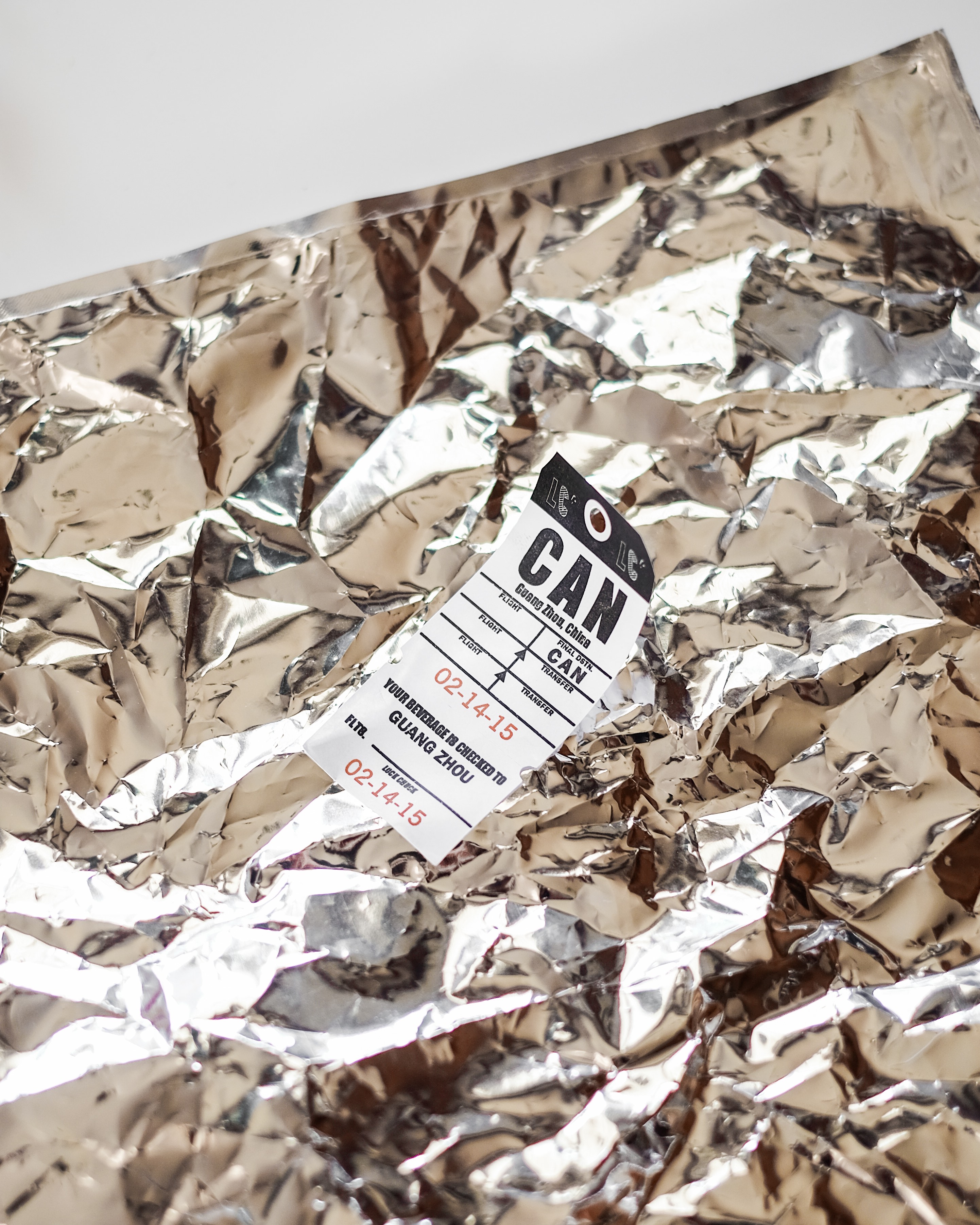 夏天一直都是一个热血沸腾的季节,杂志的编辑们也变得额外繁忙,编写各种夏日指南。从音乐节到啤酒花园到现场戏剧表演,夏天的活动列表比任何一个季节都要长。
夏天最酷的事情是什么?
我们美好夏日记忆的一部分留存在芝加哥。要多长几双眼,方可令我们顺利无阻地欣赏这座风城?从穿破云霄直达平流层的玻璃幕墙高楼Willis Tower到建筑大师Frank Gehry天马行空跳跃起舞的Pritzker Pavilion再到建筑大师Frank Lloyd Wright的传世作品Robie House。这些星光熠熠的地标在我们的脑海定格一个个难以磨灭的坐标。除此之外,所有的旅行指南都将皇冠加冕于芝加哥绵延的沙滩海岸线。在Oak Street Beach,我们加入当地人,一起打起沙滩排球。即使从未接触过,他们脸上热情的笑容和鼓励真的太难拒绝。沙雕的城堡,追逐浪花的脚丫,寄居蟹奋力与我们赛跑,海浪打湿衣裳。在Oak Street Beach,我们寻找到失落已久的童年时无忧无虑的天真浪漫。
Santa Monica也珍藏了我们美好的夏日时光。北太平洋冰冷的海水没有阻挡我们兴奋地飞奔入水的脚步。和海浪嬉戏,在空中扬起一道道彩虹。太阳也恋恋不舍,直至夜晚九点仍旧在肩膀陪伴。天空渐变成粉红,海浪紧贴着每一寸毛孔,夕阳西下,肌肤折射万道金光。如果真的有上帝,那么他一定把过分的偏爱恩赐給这个星球的这个小小的角落。
一个能够湿身的季节是太酷以至于无法抗拒的季节。你们说,和其他大都会相比,广州是不是也能称为一个酷的城市?当你在阅读这篇文章,一场突如其来的暴雨可能倾盆卸下,将你全身浸透。不要皱眉,有谁会对泳池派对皱眉?我们的心脏和脚尖已经和越来洪亮的夏日节奏同步(谢谢我们的好朋友Nate给我们送来一张新的黑胶唱片,夏天的旋律,有谁会嫌太快?)。伴随着音浪,派对已经在Pop Up Pub展开。你熟悉的经典LOCK CHUCK在夏天变成又酷又潮的Pub。让你每个毛孔振奋的夏日限定饮品(不要告诉你妈妈,我们的菜单还有获奖无数的Napue Gin),欢快热烈的嘉年华气氛,来自全世界各个角落棒棒的微笑。更值得期待的是我们还邀请来自澳门的年轻设计师Yumi为我们全新设计Pop Up Pub的限定徽章。闪耀的配色和细腻的铜质触感,无论在你的包包上还是衬衫上,都是太酷的配饰。夏天的LOCK CHUCK,真的太酷,你,怎能拒绝?
欢迎你在下方留言与我们分享你觉得广州的夏天,什么最酷?10枚Pop Up Pub限定徽章送给最酷的留言。