Whether you are sitting in an air-conditioned office atop the landmarks of the city from which the windows reveal stunning skylines or you are in an luxury car transporting you back and forth between office and home in which a high-tech sound system plays your favorite music to block out the outside hasty world, the chance is you are not necessarily satisfied and are always dreaming of an escape. Daily routine protects you mercifully while a prison is built and you even don't realize it. 
We work harder than most coffee shops in town (considering the spanning 14 hours' daily operation time), while we seek any possible opportunities to escape from what we are used to, and Eurika moments strike us unexpectedly. 
Take San Fransisco. We were riding bikes heading from downtown to Sausalito. Before we rode up to the Golden Gate Bridge we stopped by Blue Bottle Coffee in the Ferry Building to refuel our sweating muscles. The extra icy coffee was like a long waited oasis for an exhausted man who lost his way in a dessert. We held up the bottle and appreciated our icy coffee, suddenly finding magic in the solid ice cubes. Even our extra hot body temperature from the long cycling route didn't melt them all! We did the research afterwards and learned that ice making is a technology. We discovered a secret to making a summer that is too cool to resist.
Tokyo is another destination we escape to often. We still remember the first Japanese restaurant we visited, in which our high expectation was easily exceeded by their attention to detail and nearly unobtainable standard. Our jaw-open appreciation was not just given to the food but also the cutlery and ceramics, each piece of which was a piece of art that was suited to be showcased in a museum and deserved the deepest admiration. Our vivid memory of the city became tangible. We thereby began to source pieces of art that we could use to serve our coffee and make each visit a long lasting memory.
Our escape stories just strengthen our belief of being an escapist. As summer is in its full swing, how can you escape from your bland daily routine? Try Pop Up Pub, a summer house transformed from your familiar and classic LOCK CHUCK. Refreshing summer drinks, festive and energetic vibe, and friendly people from all around the world. Before your next long-haul flight, LOCK CHUCK is justified to be your first destination, a source inspiration and Eurika moments.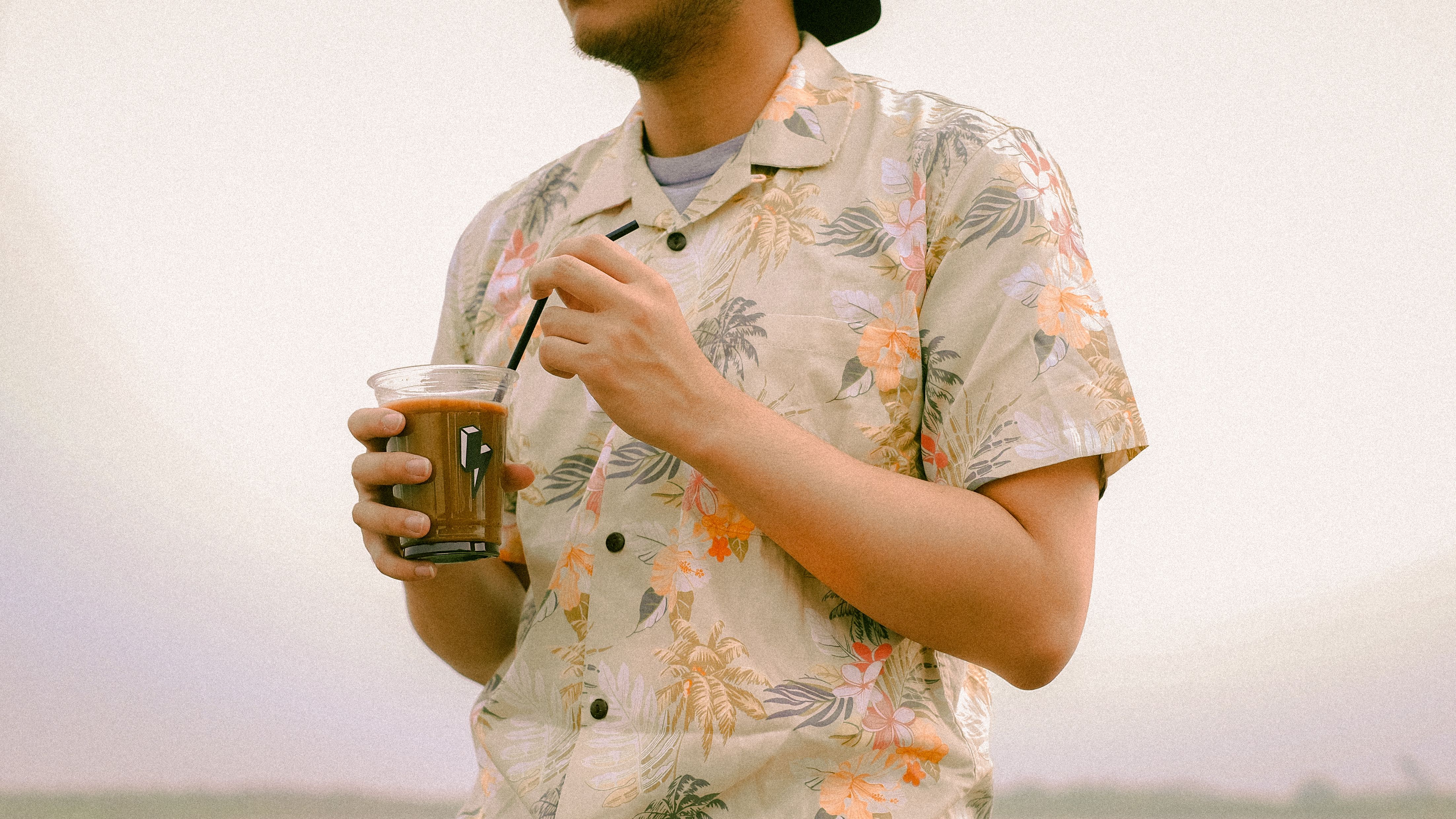 无论此刻的你是在空调环绕的地标建筑内的办公室里,天际线在脚下展开,一览众山小,还是奢侈的汽车内,喜欢的歌曲用剧场般的环绕声将你与车窗外的繁华闹市人醉夜隔绝,往返穿梭家里与办公室,你可能仍不满足,仍然期待出逃。稳定安逸的生活不是理应为你加装了金钟保护罩?为何仍想逃离?保护的同时是否也在画地为牢?
和大部分城中其他的咖啡店相比,我们的工作更加刻苦(考虑到每日长达14个小时的开放时间),然而每一个可以出逃的机会,我们都没有放过,逃离我们习惯的一切,灵光一现的时刻也在出逃的过程中不期而遇。
比如说在旧金山。我们骑着自行车从downtown前往Sausalito。在横跨金门大桥之前,在Ferry Building的Blue Bottle Coffee短暂停留,用一杯冰咖啡为挥汗如雨的肌肉再次注满能量。极度冰凉的咖啡如同在沙漠中迷失了方向后找到的绿洲。我们不禁端详赞叹手中的咖啡,突然发现即使暴晒骑行而攀升的体温竟然也没有将冰块融解,从第一口到最后一口,每一个毛孔都持续收缩震颤。我们好奇地做了研究,才发现并学会冰块制作的学问。这个偶然发现的秘密,让我们能够在广州也为你带来一个太cool,以至于完全无法拒绝的夏天。
东京也是一个我们经常逃离前往的目的地。仍旧记得第一家造访的日本餐厅,及其严苛打磨的细节和无法企及的标准,让我们本来已经尤其高的期待轻易地被超过。令我们大开眼界赞叹不已的除了精致的食物,还有与之搭配的餐具,每一件都犹如博物馆珍藏的艺术品,值得获取全部的赞美。我们也因此备受启发,遍寻各种艺术作品用来奉上你的咖啡,让每一次的造访都如同在东京一样,记忆流传。
每一次逃离,我们都寻找到新的启发。夏天正在张开羽翼,你,怎样逃离苍白的日常?试一试前来Pop Up Pub,你熟悉而经典的LOCK CHUCK在夏天摇身一变,变成一个Pub:让你毛孔颤抖的夏天限定饮品,热情四射的嘉年华气氛,还有来自全世界友好的朋友。在你的下一次长途飞行到来之前,LOCK CHUCK是你逃离日常,获得灵感一现时刻的最佳目的地。