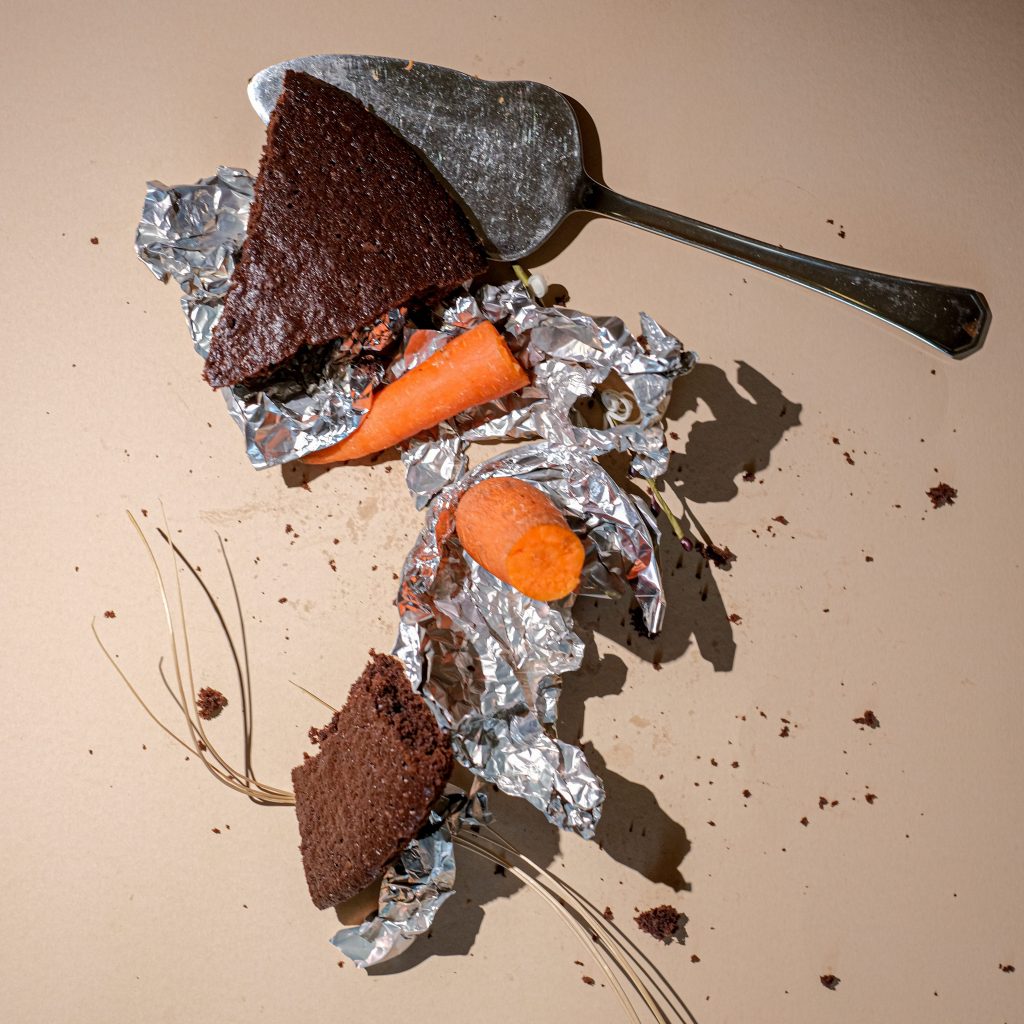 #InnocentPleasure
Is a prerequisite of entering into adulthood leaving our sensitivity to our wonderful world at the door? When exactly did dark rooms cease to provoke imaginary salivating monsters sat waiting in the corner? How old is too old to fix a blanket around your shoulders and pretend that you have been called upon to save the universe?
Can pleasure still come with a sense of innocence anymore?
We believe it can. Innocent pleasure is the recurring motif of our newly launched brownies and carrot cake. Not only did they bring us so much fun and happiness during the testing but also unlock greatest memories to our loved ones.
Food has magic, especially brownies and carrot cake. In this #InnocentPleasure campaign, we invite our amazing photographer William to capture the charm of these simple treats, and Emily, Lily and Chuck to write stories on their love to certain food.
Pleasure can always come with a sense of innocence.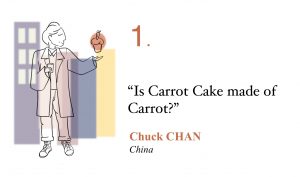 If there are rooms in our hearts to store our most precious treasures, then there is definitely a special place just for carrot cake.
When I firstly opened our coffee shop, I approached a renowned French chef, Olivier, and enlisted him to design four desserts exclusively for us. Amongst the four was a spiced carrot cake, which came from his grandma's recipe.
Even now, it is a rarity to find carrot cake in Guangzhou. I actually encountered my first bite of carrot cake a few thousand miles away in artsy Amsterdam.
Before I set foot in the city, the research that I had done on Lonely Planet brought me to the conclusion that it would not be easy to hail a cab, it is best to call for one to pick you up. I was so curious. But, when I finally landed on Dutch soil, I quickly found that cabs were not necessary. The picturesque canals and small alleyways encouraged me to wander aimlessly, making detour after detour just to cover every inch of the city.

Amsterdammers love and are proud of their city, not only seen from their iconic statue 'I Amsterdam', but with care they give to their city's aesthetic. Are there two alike doors in the whole of Amsterdam? I doubt that. Every turn-of-the-head provided a new colour palette for me to view. Flowerpots were delicately tended to and placed beside entrances and on windowsills. I was convinced that behind every door stood a prince or princess, straight out of a fairytale. Walking into art shops, coincidentally, local artists' work was saturated with these wooden doors, too.
Living in the city is a blessing. Even the shortest of visits make me feel lucky. There're so many cute bakeries dotted around the city. In Lanskroon Bakery, the temptation to order the then-strange 'carrot cake' was too strong for me to resist. I asked for one piece, and then sat down by the window. It was an afternoon. Beautiful sunshine danced around, infiltrated tender leaves, and jumped into the canals. Locals donned their sunglasses, and whizzed-by on their bicycles. Lovers held hands, breaking out in laughter from time to time. Friends sat by the river, dangling their feet in the air, gulping beers or coffee, whilst the sun painted golden brushstrokes on them. Suddenly, we comprehended why Lonely Planet said a must-do in Amsterdam is 'people watching'. Love and hope dominated the city. Every bite of the carrot cake only enhanced that experience.

It is hard to say whether it is the flavor alone, or the city itself, that formed such a memory around eating carrot cake for me, that I could not stop missing it wherever I went. When I was shopping in Dover Street Market Ginza, Tokyo, I accidentally spotted 'carrot cake' scribbled on the chalk board in the Rose Bakery on the 7th floor. The innocent pleasure surfaced immediately when I took my first bite. It was the exact same feeling that I had in Amsterdam. I had been picked up by the scruff of my shirt, and dropped into a wonderland.

During the temporary lockdown, I discussed with the Lock Chuck team the most important thing we could do for our customers. The answer was unanimous: bring hope. Hope is the light at the end of any dark tunnel. We started to test brownies and carrot cakes, losing count of how many times we experimented with the flavours. But, each time a fresh batch was ready, the air was fragrant with the sweetness of innocent pleasure. I felt that I was led back to Amsterdam again, and again. The canals, the cobble streets, the colourful doors, and the smiles on people's faces.

I will go back, and soon. But, for now, whilst I can't, I will close my eyes, and let the Lock Chuck carrot cake transport me there.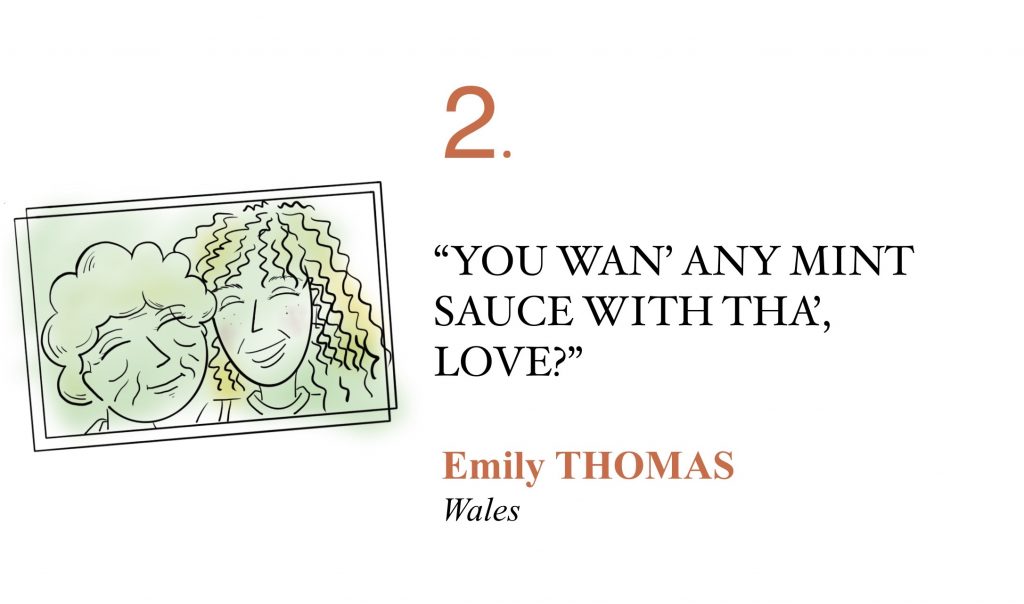 My closest friends Matt and Caitlin gave me one of the most important pieces of advice as a foodie: the best dishes are worth queuing for. Thus, we let our stomachs guide the way as we wandered around Penang that summer.

Some of the best laksa in the world is found underneath a crammed shelter near Kek Lok Si Temple, where cooks work in a conveyor-belt fashion, slipping every layer into too-shallow bowls. Firstly, stained-white dishes are lined with even whiter rice noodles before being pushed onwards for a veggie topping your doctor would be proud of. And, just when you think there is space for nothing else, piping hot fish broth is slopped over the whole thing by a man with age-old asbestos hands. We couldn't help but grab a stool to sit down and eat.

I continuously believe that the best tastes around the world take you home. The first hint to touch my tongue from this fiery laksa was mint. It took me back to my valley's childhood, to sitting down at my Nanny Thomas' dining table to a cooked dinner doused with mint sauce. I couldn't get the smell of mint off my hands back then. Maybe it was the responsibility of grinding the fresh herb that I had picked from the garden as Nanny watched me through the cloud of cooking condensation that had formed at the window that made me obsessed with taste. I don't know. All I know is that, you will never truly know the meaning of the term 'comfort food' until you taste something that allows your mind to travel back through its memories, and takes you home when you couldn't be further away.

And so, as I slurped away at this too-hot dish in an already too-hot summer, I closed my eyes, smiled, and travelled home. I sat at Nanny Thomas' dining table; I waited in a queue in my primary school canteen; I scoured the cupboards for that cubed jar with the black lid. Only one question echoed in my head: 'you want any mint sauce with that, love?' You know wha', Welsh canteen staff could learn a thing or two from this tiny shack in a corner of Penang, and I will tell you that for free.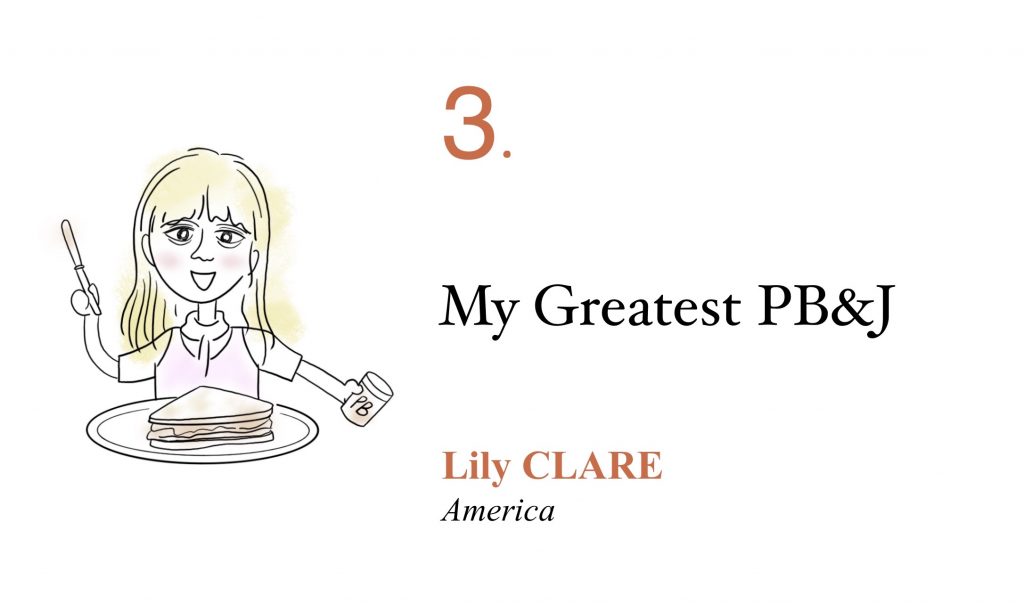 Picky eaters are annoying. I'm allowed to say that because I was one.

The foods I liked were mostly the same color, a palatable light brown. Many family dinners became a battle between me and my mom about eating things I didn't like. My mother came up with a brilliant solution to my constant complaining. Her rule became "if you don't like what I cooked, you can cook dinner for yourself." Her idea was that I wouldn't want to cook for myself, that I would give in and eat what she prepared.

She underestimated how stubborn I was. Whenever I pulled a face at her food, she would start to recite her rule, and I would proudly march to the kitchen counter. I would then assemble honey wheat bread, crunchy peanut butter, and grape jelly into a peanut butter and jelly sandwich, plop myself back down at the dinner table, and happily (probably obnoxiously) chomp away at my PB&J. And it was delicious. I was 100% satisfied with my simple sandwich.

Now, thankfully, I've gotten over being a picky eater. I've been swept away by the world of flavor around us. BUT, on days when I'm tired or feeling a lack of inspiration or maybe just too lazy to navigate MeiTuan, I'll opt to make a PB&J. The first bite is like saying hello to an old friend. As my bread sticks to the roof of my mouth and jelly inevitably ends up on my fingers, I feel just as satisfied and proud as that little girl from years ago.