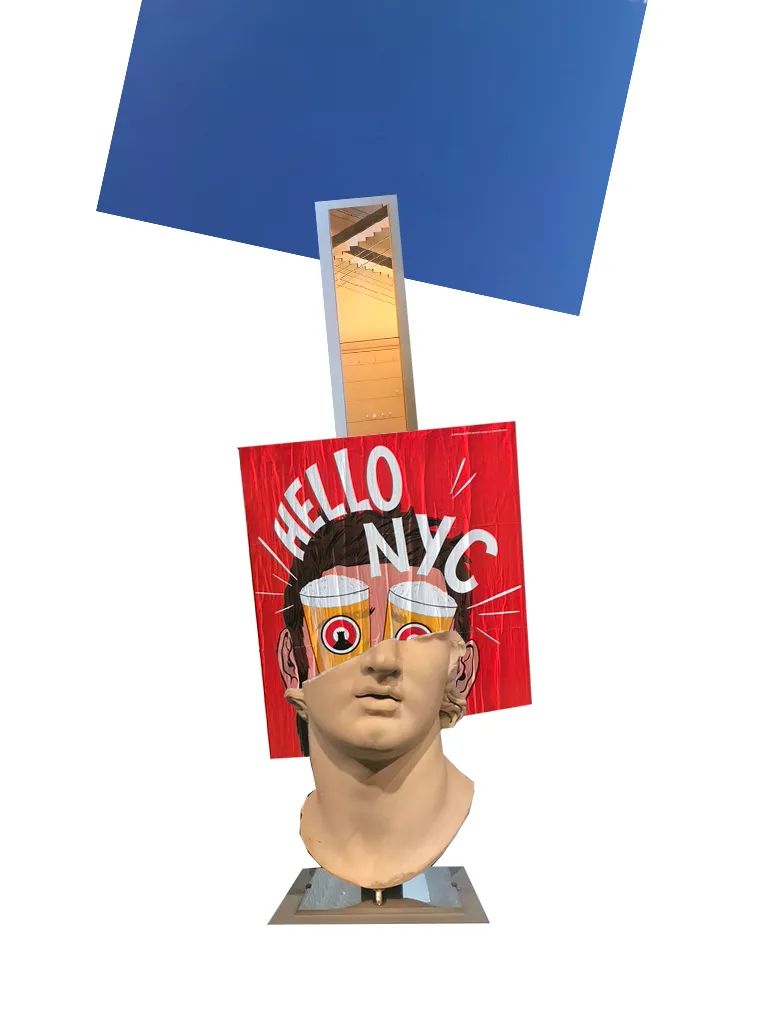 ​In the summer of 2014, a group of six teenagers and one adult stood waiting at the gate of Guanghou Baiyun airport, chatting away happily. An unknown exploration was awaiting them; New York was just a plane-ride away. Amazingly, no hint of nervousness could be seen on any of their faces, considering they had never set foot outside of their motherland before. Their expectations touched upon that dazzling excitement that only existed in wonderland. Organised by Chuck, this trip, in hindsight, profoundly changed the paths their lives would take.

Before we installed our coffee machines, Lock Chuck was an English Tutoring studio. Curious about the integration of diverse cultures, whilst seeing that there was a gap in English language learning, we started our business to tutor English by exposing our students to the importance of bridging cultural differences. A simple idea was born: to plant a seed in the hearts of the next generation. With time and patience, trees would grow.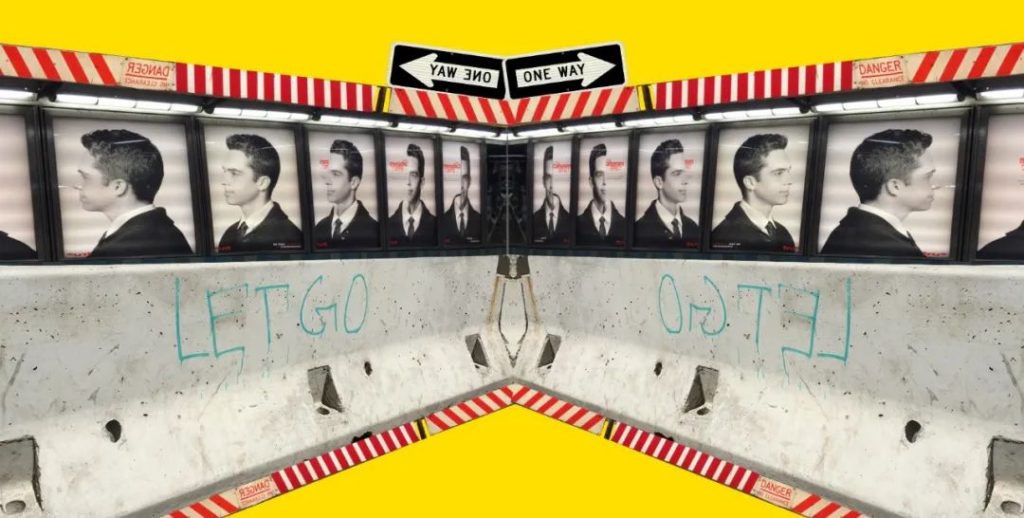 DYNAMIC ENERGY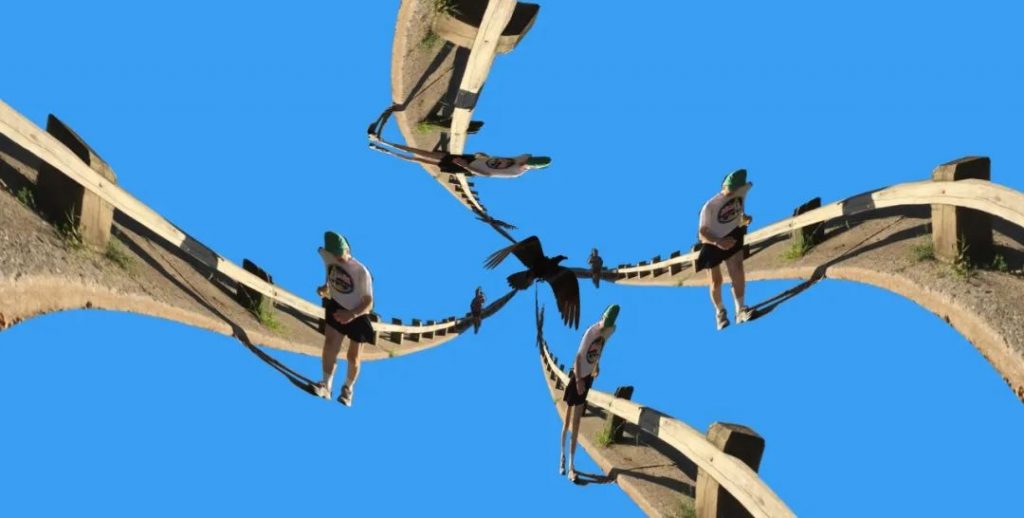 The New York summer camp was part of that year's curriculum activities, in which full involvement in authentic culture was prescribed. Even though we had imagined it to be wonderful, our eyes would never be able to totally take in the entirety of its enchantment. Everything in New York; the straight avenues, the yellow cabs, the everlasting screens overhead, was the strongest magnet to us. We woke up early every day to not miss even a second of exploration. A typical New Yorker's day starts with a morning jog along the streets or in Central Park. The ones who have finished their route walk fast with a coffee in-hand to the next errand in their busy schedule. With our 'travel like a local' mindset, we joined them on our third day, exploring with rhythmic speed, feeling the heartbeats of the city with each stride.

We still remember a teenager with fluffy hair that we came across in a dingy subway station. As we were walking down the shaky metal stairs to the platform, he jumped onto the handrail and slid down, his arms extended like a flapping bird to keep his balance. We raised our cameras to capture his dynamic energy. He turned his head back towards us, placed his fingers into a V shape, and showed his teeth as his smile grew.
The city is constantly moving, its athleticism extending even to skateboards. The wide, flat sidewalks offer convenient space for skaters, some of whom are even dressed in freshly-pressed suits. We sat in Union Square one morning and were invited to step onto the thin boards as our eyes focused on the skaters' every move with admiration. The next day, we ran straight to a streetwear store and bought the skateboard that you can still see propped up against the door in our shop today. We carried it around all day that day, waiting for those quiet moments where we could hop on and practise.
A MELTING POT

New York is one big melting pot. Once you jump in, it is unlikely that you will leave in the same way. Our first visit aroused our inner voice to echo in our heads relentlessly, 'let us be one of them, as cool as them.' Looking back through our archives, we find that New York has always been hiding in the background of our inspiration. The font of our logo is inspired by the iconic boldly simple signage that hangs above every New York subway. The never-tiring athletic energy is integrated into our blood. When we sat down to design our logo, the graphic quickly popped into our heads: a monochrome, three-dimensional thunderbolt, whose simple design reflects the energy we admire.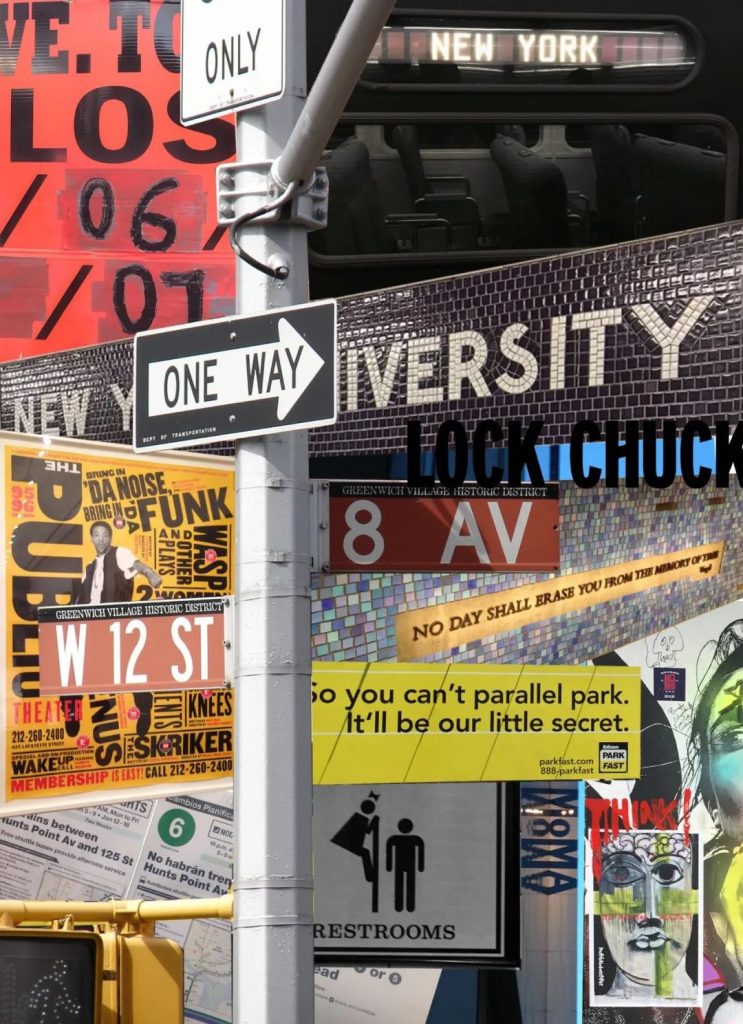 There are more details hidden inside our store that pay tribute to New York's wonder. Take the flag on the wall, for example. We could not help but spot flag accents in countless buildings in the city, from high-end boutiques to office buildings to small bistros. When we returned, however, we could not find any flag poles in Guangzhou. We flicked back through our photo albums to analyse the intricacies of the design. After sketching the parts in detail, we enlisted a blacksmith to custom-make a flag pole for us.
The melting pot not only influences our aesthetics, but also the mindset to the infinite planet: a world without strangers.The first time we visited New York, our English ability was still quite limited. However, we never felt like an outsider. The friendliness of the city invites everyone to become a New Yorker, enlisting them to carry on spreading this spirit.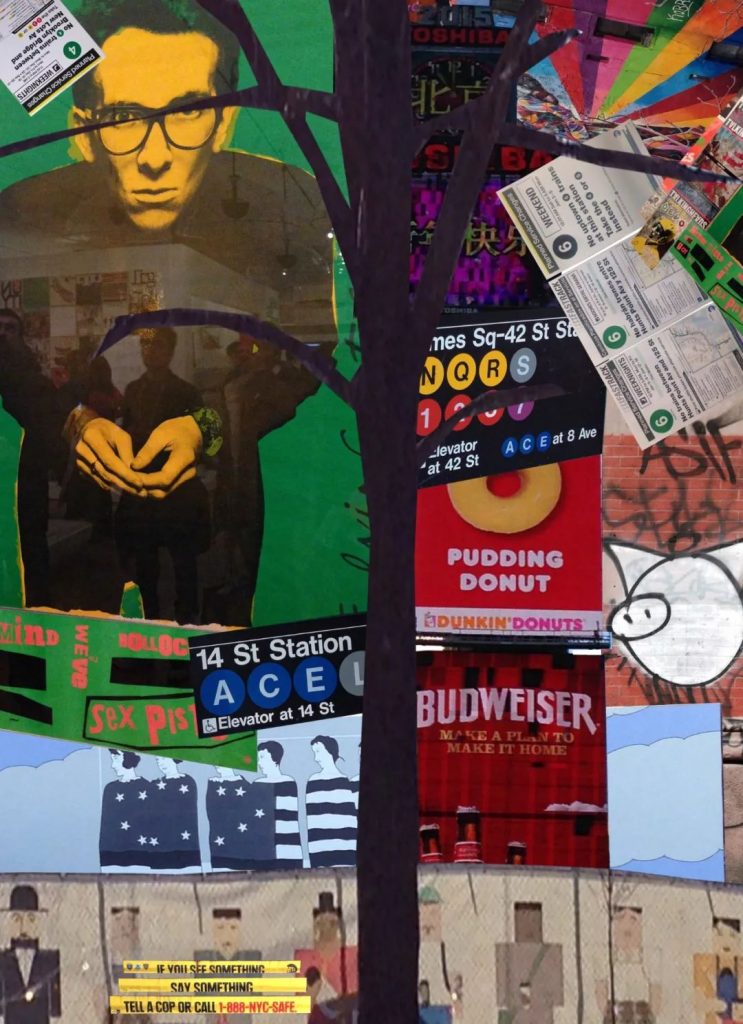 Walking along the busy streets, a random passerby jumped into our path, asking, "Where did you get your shoes? You guys look so cool!" Sitting in a coffee shop, an elderly couple chatted freely with us. After knowing that my name is Chuck, they responded with "You know what? My husband's name is Charles, and we always call him Chuck! So, your name is Charles, too?" Lining up to climb to the top of the Empire State Building, the guards greeted us with exaggerated, yet sincere, remarks, "Welcome, my friends from China! Welcome to New York!" Crossing the street with a smoothie in-hand, a patrolling policeman turned to us, nodded his head slightly, and chatted with us freely. "Is that an Avo Shake? That is my favourite one!" We never expected a greeting like this from such an intimidatingly-clad individual, and it took us several seconds to pluck up the courage to reply "Yes, have the best day!"

We don't usually look back through our photo albums, but the memory of how we are treated by the strangers of New York is proven through every snapshot. We are loved.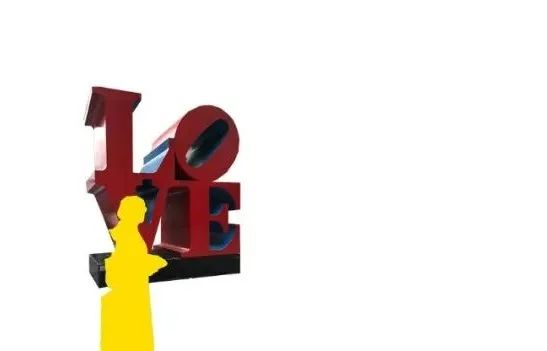 The way we reciprocate our love for New York is to spread its message to more people. Our faces constantly wear such wonderful smiles, and we extend warm hugs to customers-turned-friends. Our youngest fan is Joseph, a three-year-old little boy. He jumps up into our arms from his father's car whenever he comes to visit us. We usually put our skateboard just in front of him, and help him to step onto it. Our ears fill with the whimsical stories he hums, and we never move our eyes away from his tiny movements.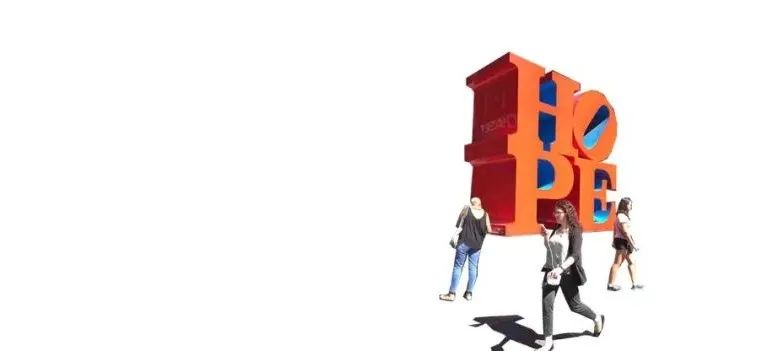 Being a New Yorker is not as strictly defined as being a local living in the city. With this adopted mindset, we bring New York into our shop. Echo is another customer-turned-friend who works in a revered luxury brand that requires her to visit Paris frequently. Every time she walks through our doors after a long and tiring trip, she carries sea salt, cheese, wine, and anything local or unique she picks up along the trip's way. She always says that our smiles are just like sunshine; seeing them is like seeing hope. We never hide our love for her, always gracing her cheek with a kiss whenever we meet.
Geographical distance is never a problem at all. We come back and forth between Guangzhou and New York twice a year. The more we visit, the more we admire its unique characters. Just as we were about to turn Lock Chuck into a coffee shop, we flew to New York again to meet our friends in Irving Farm, an iconic New York roaster with roastery mills located in Hudson Valley. We fell in love with them during our first visit. We had met their then director, Mayita, whose family coffee farm in El Salvador supplied great coffee beans to Irving Farm, and became friends. After knowing that we would like our customers to also experience our love of Irving Farm, she gave us a special tour of their headquarters, where we were introduced to their coffee bean sourcing, roasting and brewing processes. And, the authentic New York flavour has been brewed in Guangzhou ever since.

CULTURED EDGE
New York has never lost its cultured edge. Our minds have been broadened by some of the greatest exhibitions and shows New York has had to offer. In 2015, we flew to New York specifically for one exhibition: China: Through the Looking Glass. It explored the impact of Chinese aesthetics on Western fashion, and how China has fueled the fashionable imagination for centuries. The objects and imagery seemed so familiar to us, but at the same time, we were so intrigued with new aesthetics introduced by modern expressions. The greatest pieces of art are not regional, but international. We began to reappreciate our own culture whilst integrating the ones that shaped us during our global explorations.

Since the opening of the coffee shop, we have done a series of minor changes to the interior design. But, still, our bookshelf remains in some way, shape, or form, holding our favourite titles. Our love of books was fostered in New York, where we were deeply touched by the people reading their books on the lawns of Central Park, on the benches in Washington Square, in the moving trains, and just by the little corners of Strand Bookstore. The light of humanity continues to shine brightly. The torch is being passed from generation to generation. We have been shown the light, and have kept the flame burning back in Guangzhou. Every September, we have a 'Back to School' campaign, through which we promote the spirit of reading and the power of knowledge.
THE ONE AND ONLY

No matter how many cities we have explored, New York always keeps a firm place in the top three. Most of the teenagers we took to experience New York are now living that authentic American lifestyle, pursuing their degrees in renowned universities in The States. It is difficult to say just how much influence that first trip had on their decision, but we must never down-play how much that encounter changed their life paths.
Learning from New York for over six years, its spirit is entangled within every detail of Lock Chuck. The characteristics we looked up to have gradually become part of us. So, what are the biggest charms of New York? I think the answers are being chic, and a charming friendliness. What a coincidence then, that the tagline we have had since our very first day is that 'we are proud to be the most chic and friendly coffee shop in town.'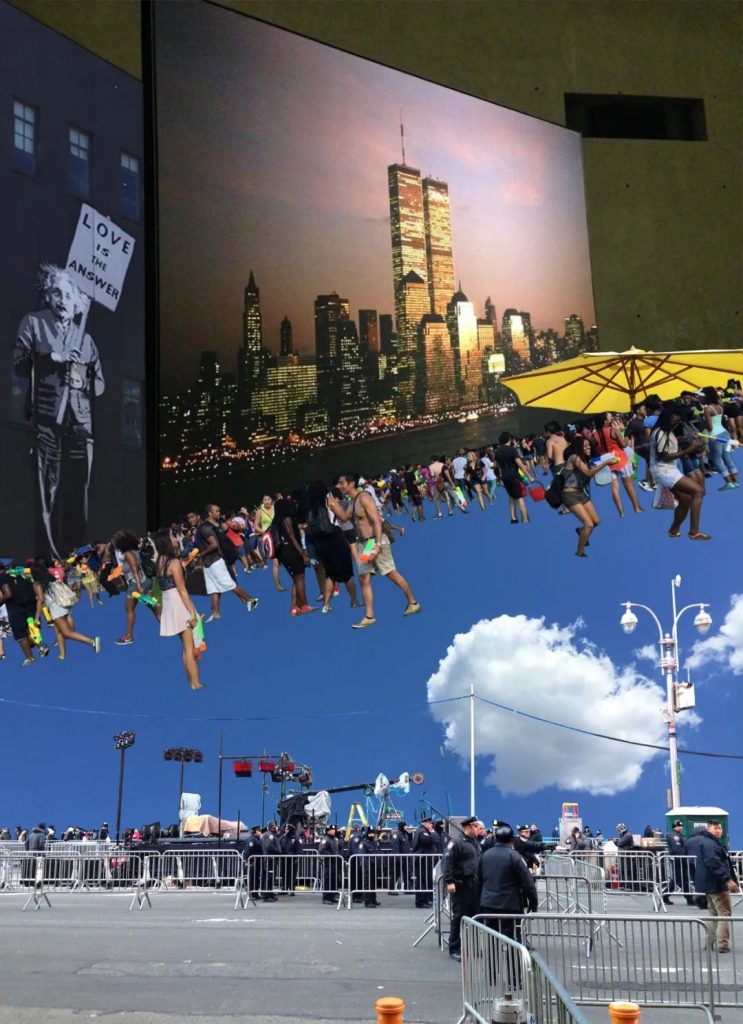 Fun Fact
When editing this newsletter, we were looking for some illustration ideas. Our barista Ziqian Yan voluntarily took the job. He turned to our album with more than 5000 photos taken during the trips to New York these few years. He has never been to New York but he made collages with the photos and showed what New York inspired him.
—
#IsLCCoolIS LOCK CHUCK COOL? is a new campaign featuring stories behind the scenes. Story editing by Emily Thomas and Chuck. Visual effects by Ziqian Yan.